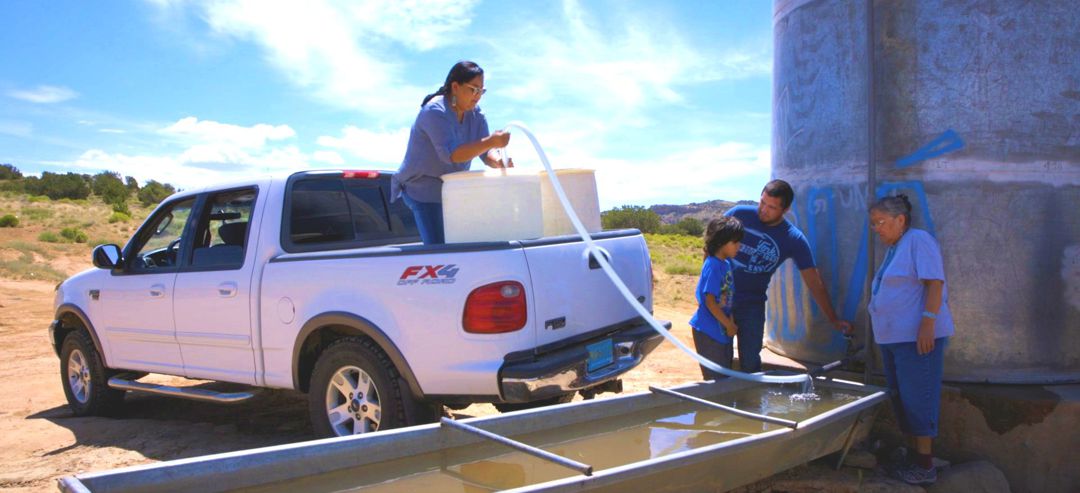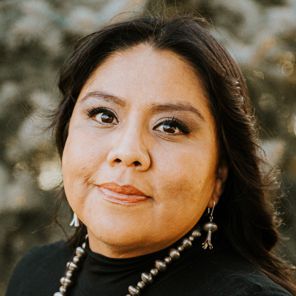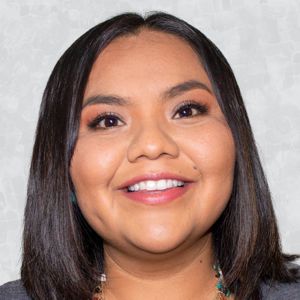 Impact Earth: A Roadmap to Resilience, Episode 2,  Water – one of the most precious resources on our planet, is taken for granted so quickly by so many. This is the story of two passionate women, establishing a powerful partnership to collaborate resources and bring safe water to thousands of people in the Navajo Nation daily, especially in the midst of the COVID-19 pandemic. They also happen to be sisters.
This episode made possible by the generous support of Arizona Institutes for Resilience
Get More Mrs. Green's World
Sign up for our newsletter: https://bit.ly/mgwnews-signup
Power the Movement on Patreon: https://bit.ly/2DvKnxT
Be Social with Us:
Facebook: https://bit.ly/2KWLIOH
Twitter: https://bit.ly/3fldZfK
Instagram: https://bit.ly/3fmHIVo
LinkedIn: https://bit.ly/2EMtCz3
SUPPORT THE CREATION OF PODCASTS LIKE THIS ONE: BECOME A MEMBER TODAY!  
INSIGHTS
More about Crystal Tulley-Cordova: Tulley-Cordova is a Principal Hydrologist in the Navajo Nation Department of Water Resources – Water Management Branch.  She is an enrolled member of the Navajo Nation. She has worked collaboratively with Navajo Nation partners on water-related research since 2013.  Crystal hopes the knowledge and experiences she gained over the years will help her assist Navajo communities use their current knowledge about water to build sustainable water projects, seek funding for water-related research and protect and manage water resources across the Navajo Nation. She received a doctoral degree in Geology and an Interdisciplinary Graduate Certificate in Sustainability from the University of Utah. She has received a Master of Water Resources in Hydroscience and a Bachelor of Science in Earth and Planetary Sciences from the University of New Mexico. She is a member of the Water Solutions Network Cohort 3.
More about Nikki Tulley: Nikki is a member of the Navajo Nation. She is a third year Ph.D. student in the Department of Environmental Science with a concentration in Hydroscience at the University of Arizona. Her research focuses on ensuring that people living in Indigenous communities have access to clean drinking water to sustain their way of life in an ever-changing environment through sustainable practices and water policies and management. She is an Alfred P. Sloan 2018-2021 Scholar, American Indian Graduate Center Fellow, and an American Indian Science and Engineering Society Sequoyah Fellow. Nikki received a Bachelor of Science Degree in Environmental Science and a Master of Science Degree in Water Resources from the University of New Mexico.
Representation is powerful – what percentage of the population in the United States is Native American? Out of that percentage, how many Native Americans have advanced degrees? Understanding one's identity – the history from which you come so that you can chart a path for the future – and that relationship with education in the United States – this podcast is a powerful story on so many levels.
Our childhood experiences lend power to the paths of our adult lives. Crystal and Nikki share personal insights into how their childhood experiences have brought them to their adult lives as scientists.
The impact of COVID on the Navajo Nation is immense – especially due to water infrastructure/access, safety and production issues. Crystal paints a clear picture of what is known as a water imprint on each of us – awareness is expanding on this podcast.
Because of the pandemic, new partnerships have emerged between the Navajo Nation and NGOs to address the water crisis. Using the pandemic as a springboard for new opportunities to work together is an important part of our global recovery.
The future looks bright, filled with creativity and opportunity to bridge the past with the present in order to build a new future for all – listen to this podcast to hear more about the future with Crystal and Nikki.
GET INFORMED!
Arizona Institutes for Resilience: Solutions for the Environment and Society (AIR) coordinates interdisciplinary groups of faculty, students and projects across the University of Arizona's campus, from climate science to public policy, law, the arts, water resources and beyond. Led by Professor Jim Buizer, AIR explores and develops solutions with campus and community partners that will serve human and natural communities across the globe. Further, as part of the UArizona Office of Research Innovation & Impact, led by Senior Vice President of Research, Dr. Betsy Cantwell, AIR builds a robust web of environmental connections across colleges and departments that collectively make up Arizona Environment. AIR includes many centers, institutes, and programs that work together to build a "Roadmap to Resilience," drawing on the expertise of many colleges and departments to promote partnerships and interdisciplinary activities. Looking to the future, AIR will help individuals, businesses and communities manage risk and find opportunities associated with solving the climate crisis. AIR focuses on solutions that engage a full array of disciplines, professional schools, international capacity, and entrepreneurial opportunities. The AIR themes that form the cross-campus Arizona Environment structure encourage solution-focused research in topics such as climate science, adaptation and resilience solutions; national security and the environment; data, informatics and modeling; biodiversity, conservation and ecosystems; and many more.
Learn more about Navajo Safe Water: Protecting You and Your Family's Health
Learn more about Karletta Chief
GET ACTIVE!
EPISODES FROM THIS SERIES