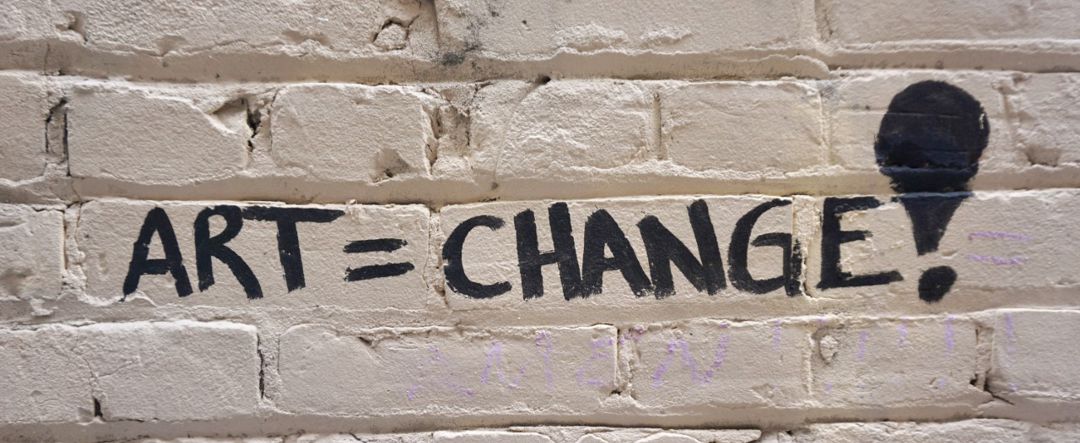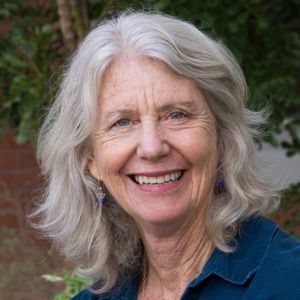 Impact Earth: A Roadmap to Resilience, Episode 10, Art is powerful – beyond what many of us comprehend its power to be. Often, we see art and science as distinct from each other, when in fact, art is a form of research. It illuminates what we can't see about ourselves, especially the habitual ways we act and the things we take for granted. Art and artists need to be integrated into all the conversations about resilience that involve people. Building resilient communities to address our climate crisis is key to our future survival. Shifting public opinion and policy is fundamental to the success of our resiliency building efforts. Join us for a dynamic episode exploring the power of art to inspire action and aid in the building of resiliency.
This episode made possible by the generous support of Arizona Institute for Resilient Environments and Societies
Get More Mrs. Green's World
Power the Movement on Patreon: https://bit.ly/2DvKnxT
Be Social with Us:
Facebook: https://bit.ly/2KWLIOH
Twitter: https://bit.ly/3fldZfK
Instagram: https://bit.ly/3fmHIVo
LinkedIn: https://bit.ly/2EMtCz3
SUPPORT THE CREATION OF PODCASTS LIKE THIS ONE: BECOME A MEMBER TODAY!  
INSIGHTS
More about Ellen McMahon: Ellen McMahon's creative practice is an on-going investigation into the relationship between individual experience and the world at large. With an undergraduate degree in Biology and an interest in the art of science, McMahon came to the University of Arizona in 1980 to study Scientific Illustration (MS in Biology 1983). After several years of professional experience as an illustrator and graphic designer, she received an MFA in visual art (Vermont College, 1996) and was hired in a tenure track position in the School of Art. Since 2005, fueled by her conviction that art and design play a foundational role in effecting positive change, she has developed a number of projects that create the framework for individual creative inquiry for her students and colleagues in interdisciplinary collaborations and partnerships with nonprofit social and environmental organizations. Her work has touched upon a diversity of topics, including the cultural construction of motherhood, the effects of climate change on regional water and forest ecosystems, and the intersections of memory and place. This includes a 2007 Fulbright Fellowship to work as an artist/designer with the Center for the Study of Deserts and Oceans in Mexico, presenting her work as a delegate to the World Design Congress (ICOGRADA) in Cuba. Ellen has served as art director and editor for several books in addition to publishing personal essays about motherhood, op-eds about design and the environment, and technical papers about scientific illustration, while her visual work is in several international permanent collections has been showcased in numerous group and solo exhibitions.
It is very difficult to define art. The better question to ask ourselves is what is the role of art? What does art do? Look at things from different perspectives – explore with us on this podcast.
How do we bring science to the people? How is the science of climate change and resiliency translated in a powerful way so that people take action? Art is the vehicle to accomplish such goals.
Less than 10% of our thinking is conscious – it is that 10% where our scientific knowledge resides, where all of our rational conversation and decision making takes place. What about the other 90%? Join us for a dynamic discussion with Ellen and explore what resides there and how we bring it forward into life – into consciousness.
Data does not move people (reference to Candis Callison's book, How Climate Change Comes to Matter: The Communal Life of Facts) – values move people and art can speak to people through values.
If you are mindful, every decision in your life is impacted by that mindfulness. Are most of us living consciously? How do we shake free from our habits? Powerful insights shared on this podcast.
Ellen's work on the book The Art, Design and Science of a Dry River is wonderful and check out the work of David Breshears, noted on this podcast.
 GET INFORMED!
Arizona Institute for Resilient Environments and Societies (AIRES) coordinates interdisciplinary groups of faculty, students and projects across the University of Arizona's campus, from climate science to public policy, law, the arts, water resources and beyond. Led by Professor Jim Buizer, AIRES explores and develops solutions with campus and community partners that will serve human and natural communities across the globe. Further, as part of the UArizona Office of Research Innovation & Impact, led by Senior Vice President of Research, Dr. Betsy Cantwell, AIRES builds a robust web of environmental connections across colleges and departments that collectively make up Arizona Environment. AIRES includes many centers, institutes, and programs that work together to build a "Roadmap to Resilience," drawing on the expertise of many colleges and departments to promote partnerships and interdisciplinary activities. Looking to the future, AIRES will help individuals, businesses and communities manage risk and find opportunities associated with solving the climate crisis. AIRES focuses on solutions that engage a full array of disciplines, professional schools, international capacity, and entrepreneurial opportunities. The AIRES themes that form the cross-campus Arizona Environment structure encourage solution-focused research in topics such as climate science, adaptation and resilience solutions; national security and the environment; data, informatics and modeling; biodiversity, conservation and ecosystems; and many more.
Discover more about Ellen McMahon on her personal website
Learn more about Alva Noe and order his book mentioned on this podcast: Strange Tools Art and Human Nature
Check out One More Generation and read more/listen to their podcasts with Mrs. Green on our website
EPISODES FROM THIS SERIES