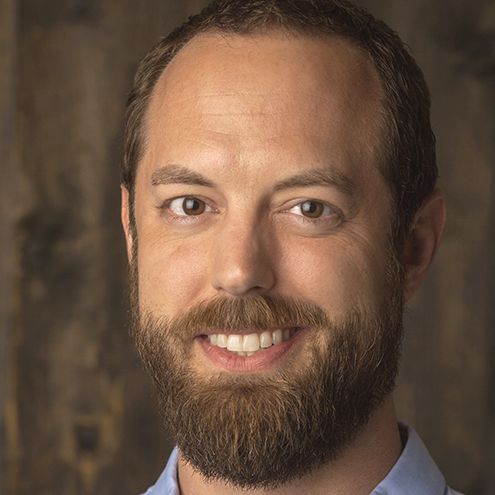 Impact Earth: A Roadmap to Resilience, Episode 9, The important work done by climate researchers, like Dr. Ladd Keith, provides the foundation to address the deadliest climate hazard in the United States: extreme heat. Climate change and the urban heat island effect are increasing the number of dangerously hot days in cities worldwide and the need for communities to plan for extreme heat. Join us for this powerful episode to understand what contributes to extreme heat, the impacts of extreme heat, what social justice and equity issues are at play and what the plan is to develop resiliency as we address this dangerous issue.
This episode made possible by the generous support of Arizona Institutes for Resilience
Get More Mrs. Green's World
Power the Movement on Patreon: https://bit.ly/2DvKnxT
Be Social with Us:
Facebook: https://bit.ly/2KWLIOH
Twitter: https://bit.ly/3fldZfK
Instagram: https://bit.ly/3fmHIVo
LinkedIn: https://bit.ly/2EMtCz3
SUPPORT THE CREATION OF PODCASTS LIKE THIS ONE: BECOME A MEMBER TODAY!  
INSIGHTS
More about Dr. Ladd Keith: Ladd Keith, Ph.D. is an interdisciplinary researcher working at the intersection of urban planning and climate change to create more sustainable and resilient cities. He has over a decade of experience working with diverse stakeholders to solve complex urban challenges in cities across the U.S. His current research explores heat governance and how cities can mitigate and manage heat to increase heat resilience. He also founded and leads the Sustainable Built Environments degree program which is offered in-person, fully online, and at a global Microcampus in Lima, Peru.
We have known about the urban heat island since 1818! Yet – we have not done anything to plan for it, despite the fact that weather is the number one killer in the United States. Heat kills more people in the United States than any other climate risk.
In Arizona, heat deaths are increasing much faster than our population – listen to this podcast to learn more about how quickly things are increasing and why it should concern us all.
What is heat equity? Ladd provides an essential look into the social justice issues surrounding heat on this episode.
The two most prevalent strategies used in urban planning to address extreme heat are heat mitigation and heat management – what are the details of these strategies and how are they being applied in cities across the United States today? Join us to learn more!
Ladd is busy at work with a number of current projects: Planning for Urban Heat Resilience (the American Planning Association's first book on heat planning will be published and freely available in April 2022); the PIRSH (Plan Integration for Resilience Scorecard for Heat) funded by U.S. NOAA where Ladd is the lead of the project working with Houston, Baltimore, Boston, Fort Lauderdale, and Seattle to understand how their community plans are decreasing or increasing their urban heat island; and the BRACE Project (Building Resilience Against Climate Effects) funded by the S. CDC to the Arizona Department of Health Services and subawarded to the University of Arizona and Arizona State University, working on preparing our public health systems for climate impacts.
Extreme heat impacts all weather – listen to this podcast to discover more about how the issues of climate change are absolutely connected.
The Planning for Urban Heat Resilience book discussed in this podcast is now available as a free, downloadable resource – access it today by clicking here
 GET INFORMED!
Arizona Institutes for Resilience: Solutions for the Environment and Society (AIR) coordinates interdisciplinary groups of faculty, students and projects across the University of Arizona's campus, from climate science to public policy, law, the arts, water resources and beyond. Led by Professor Jim Buizer, AIR explores and develops solutions with campus and community partners that will serve human and natural communities across the globe. Further, as part of the UArizona Office of Research Innovation & Impact, led by Senior Vice President of Research, Dr. Betsy Cantwell, AIR builds a robust web of environmental connections across colleges and departments that collectively make up Arizona Environment. AIR includes many centers, institutes, and programs that work together to build a "Roadmap to Resilience," drawing on the expertise of many colleges and departments to promote partnerships and interdisciplinary activities. Looking to the future, AIR will help individuals, businesses and communities manage risk and find opportunities associated with solving the climate crisis. AIR focuses on solutions that engage a full array of disciplines, professional schools, international capacity, and entrepreneurial opportunities. The AIR themes that form the cross-campus Arizona Environment structure encourage solution-focused research in topics such as climate science, adaptation and resilience solutions; national security and the environment; data, informatics and modeling; biodiversity, conservation and ecosystems; and many more.
Discover more about Dr. Keith's work on his website
Read more about the Planning for Extreme Heat: A National Survey of US Planners and the paper featured in Nature: Deploy heat officers, policies and metrics
EPISODES FROM THIS SERIES