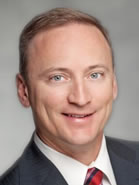 Mrs. Green's World, New Show Every Saturday
Saturday, July 30
David Hutchens, President and CEO of Tucson Electric Power and its parent company, UNS Energy Corporation - From where I sit, Dave Hutchens has a big job. Being the head of a major...
read more »
View Guest Schedule
Down to Earth with Mrs. Green, Every Tuesday
Tuesday, August 2
Joseph Barrios, Supervisor of Media Relations & Regulatory Communications, TEP
read more »
View Guest Schedule
Videos
Got E-waste? Put it to Work!
Watch this short video to see what one nonprofit in Tucson, Arizona is doing to turn  waste into profits  that support amazing job training, computer training and, yes, even Grandmother Computer training. Don't landfill your e-waste. Instead take it to a recycler like RISE and turn it into something good for the planet and your community.  Small steps, big impact.
More Videos
News from Mrs. Green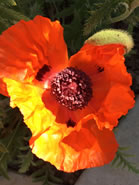 07.15.16
Here are the two sides to my coin. Side one: I am on vacation staying with one of my daughters and her amazing husband in a tiny adobe house in a little town called Arroyo Honda near Taos, New Mexico. It's been an idyllic mix of time spent with them, and one of my other daughters and two precious and wonderful grandchildren. We have hiked, played games,…
read more »
Tip of the Day
Timers
Install timers on electric water heaters or recirculation pumps so they operate mainly during off-peak hours.
read more »