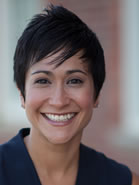 Mrs. Green's World, New Show Every Saturday
Saturday, September 3
Rachel Gutter, Senior Vice President of Knowledge, U.S. Green Building Council - From everything I could read about Rachel, she is a true green rock star. In addition to being...
read more »
View Guest Schedule
Down to Earth with Mrs. Green, Every Tuesday
Tuesday, August 30
Britt Klein, Water Maintenance Division Administrator, and Fernando Molina, Public Information Officer Tucson Water
read more »
View Guest Schedule
Videos
Got E-waste? Put it to Work!
Watch this short video to see what one nonprofit in Tucson, Arizona is doing to turn  waste into profits  that support amazing job training, computer training and, yes, even Grandmother Computer training. Don't landfill your e-waste. Instead take it to a recycler like RISE and turn it into something good for the planet and your community.  Small steps, big impact.
More Videos
News from Mrs. Green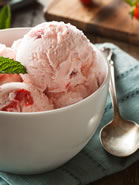 08.27.16
WARNING: THE INFORMATION IN THIS NEWSLETTER MAY BE HAZARDOUS TO YOUR ICE CREAM EATING HABITS!
Imagine my dismay when a catchy article titled #DirtyDairy caught my eye this past Saturday amidst a myriad of newsletters I subscribe to in order to…
read more »
Tip of the Day
Timers
Install timers on electric water heaters or recirculation pumps so they operate mainly during off-peak hours.
read more »