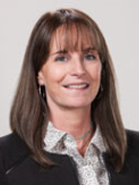 Mrs. Green's World - New Show Every Tuesday
Tuesday, September 19
Lisa Bieker, District Sales Manager Southwest-Colorado, Bosch - Since Bosch was founded in 1886 by Robert Bosch, their home appliances have stood for reliability, sustainability and...
read more »
View Guest Schedule
Down to Earth with Mrs. Green - Every Thursday
Thursday, September 21
Tim Bentley, Manager of Marketing, Advertising and Wellness, Tucson Medical Center - The mission of TMC is to deliver caring...
read more »
View Guest Schedule
Videos
The best thing you can do for the planet? Reduce your consumption!
More Videos
News from Mrs. Green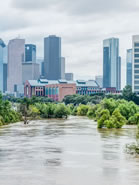 09.08.17
For this newsletter, I planned on writing about faith leaders uniting to end hunger, about Food Waste Weekend. Good news, uplifting, call to action kind of news, right? Yes, and even more relevant, important and timely considering the devastation brought on by Hurricane Harvey, right?
read more »
Tip of the Day
Timers
Install timers on electric water heaters or recirculation pumps so they operate mainly during off-peak hours and visit the TEP website to […]
read more »