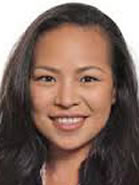 Mrs. Green's World - New Show Every Tuesday
Tuesday, August 22
Vien Truong, Director of Green For All - Longstanding, highly effective environmental and social justice activist, Vien helped lead a coalition to pass California's landmark SB 535 (de Leon) law,...
read more »
View Guest Schedule
Down to Earth with Mrs. Green - Every Thursday
Thursday, August 17
Molly Griffis, Health Coach, Tucson Medical Center - Have you ever heard of a health coach? I admit I have not. But I know...
read more »
View Guest Schedule
Videos
Spotlight on Energy Savings
Saving energy is easy and everyone can do it! Listen to this podcast to learn all the ways to save energy and more about Tucson Electric Power's community programs, including Bright Students!
More Videos
News from Mrs. Green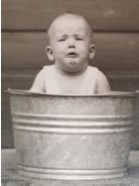 08.11.17
THE INSIDE SCOOP
Pretty much from the minute I write one newsletter, I start thinking about the next one. I am always on the lookout for good content, topics that will inspire you or encourage you to change a behavior, or something I just can't wait to share and, yes, sometimes topics that might make you angry and motivate you to march or call your elected official or get your home air quality…
read more »
Tip of the Day
Timers
Install timers on electric water heaters or recirculation pumps so they operate mainly during off-peak hours and visit the TEP website to […]
read more »