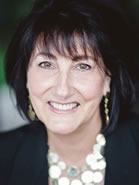 Mrs. Green's World, New Show Every Saturday
Saturday, October 1
Barbara Mowat - President of Impact Communications and Gro Your Biz Founder - Is dynamo one word? Get ready to meet a BIG one. Her name is Barbara and to begin with, she is a...
read more »
View Guest Schedule
Down to Earth with Mrs. Green, Every Tuesday
Tuesday, October 4
Chris Crowley, author of Younger Next Year and Thinner This Year - I know, that's quite a bit of thinner and younger!
read more »
View Guest Schedule
Videos
Mrs. Green's First Book
Your Mother Called (Mother Earth) . . . You'd Better Call Her Back!, is Gina Murphy-Darling's (aka Mrs. Green's) first book, a passionate message of respect for Mother Earth. Taking on her radio show personality of Mrs. Green, Murphy-Darling identifies many of the incredible environmental challenges we face as a human race and offers one woman's solutions on how we can begin to live intentionally to help preserve the very planet that gives us life.
To learn more about the book and to purchase, visit the "About the Book" page.
More Videos
Blog
News from Mrs. Green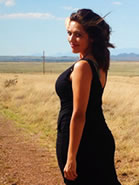 09.23.16
A Good News Story
This is a good news story – a very good news story. It's about a big vision. It's about one person having a dream to make a big difference and doing it! It's about substantive, lasting good news and don't we all need more of that? Meet Alok Appadurai, co-founder of Fed By Threads – the very first national sweatshop-free,…
read more »
Tip of the Day
Timers
Install timers on electric water heaters or recirculation pumps so they operate mainly during off-peak hours.
read more »