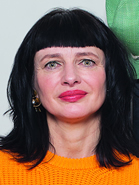 Mrs. Green's World - New Show Every Tuesday
Tuesday, May 30
Carry Somers, Founder and Global Operations Director, Fashion Revolution - The team at Fashion Revolution believes that fashion should feel good. They believe that much of the global...
read more »
View Guest Schedule
Down to Earth with Mrs. Green - Every Thursday
Thursday, June 1
Larry Weigel, Transmission and Distribution Supervision, Tucson Electric Power Company - Have you ever heard of another utility company in the United States with an entire program,,,
read more »
View Guest Schedule
Videos
The Silent Killer: Plastic Bags
What better way to celebrate the holidays than by committing to not use plastic bags?  They are made primarily from petroleum and gas. They pollute our rivers, our oceans and our landscapes. They compromise our food supply.  They harm plants and creatures of the land and sea.  They really DON'T ever biodegrade.  Please like, comment & share away – but most importantly – just say NO to plastic.  Happy plastic-free shopping!
More Videos
Blog
News from Mrs. Green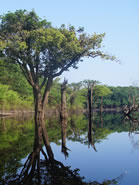 05.21.17
This may sound a bit strange but have you ever asked yourself why you open and read this newsletter every two weeks? Do the topics I write about interest you? Are you curious about what Mrs. Green has been up to lately? Are you serious about or committed to raising your Environmental IQ? Do you care about nature…
read more »
Tip of the Day
Timers
Install timers on electric water heaters or recirculation pumps so they operate mainly during off-peak hours and visit the TEP website to […]
read more »