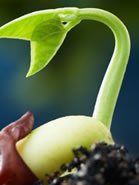 Mrs. Green's World - New Show Every Tuesday
Tuesday, March 28
Camila Hernandez and Camila Gratacos - I was actually in the audience at the Bioneers 2016, when John Lanier, Executive Director of the Ray C. Anderson Foundation and sponsor...
read more »
View Guest Schedule
Down to Earth with Mrs. Green - Every Thursday
Thursday, March 30
Colleen Crowninshield, Clean Cities Manager, Pima Association of Governments
read more »
View Guest Schedule
Videos
The Silent Killer: Plastic Bags
What better way to celebrate the holidays than by committing to not use plastic bags?  They are made primarily from petroleum and gas. They pollute our rivers, our oceans and our landscapes. They compromise our food supply.  They harm plants and creatures of the land and sea.  They really DON'T ever biodegrade.  Please like, comment & share away – but most importantly – just say NO to plastic.  Happy plastic-free shopping!
More Videos
Blog
News from Mrs. Green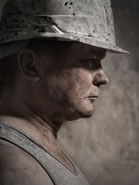 03.24.17
For new MGW newsletter subscribers, this is Installment Number Two highlighting some of the education I received while in training as one of Al Gore's Climate Reality Leaders in Denver, CO several weeks ago. I hope you find it informative and helpful…
read more »
Tip of the Day
Timers
Install timers on electric water heaters or recirculation pumps so they operate mainly during off-peak hours and visit the TEP website to […]
read more »