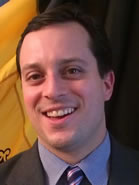 Mrs. Green's World - New Show Every Tuesday
Tuesday, October 17
Grant Ervin, Chief Resilience Officer (CRO), City of Pittsburgh - Pittsburgh, Pennsylvania is known for many things, rich family traditions; excellence in education; community of hard...
read more »
View Guest Schedule
Down to Earth with Mrs. Green - Every Thursday
Thursday, October 19
T. Van Hook, CEO, Habitat for Humanity Tucson
read more »
View Guest Schedule
Videos
The best thing you can do for the planet? Reduce your consumption!
More Videos
News from Mrs. Green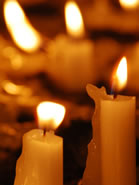 10.07.17
I wake up every other Monday morning thinking about what I am going to write about in the newsletter. I gather ideas every day between newsletter writing days, make notes, and keep track of links. I am usually ready to go, or at least have the topics down to two, when the next time to write rolls around.
read more »
Tip of the Day
Timers
Install timers on electric water heaters or recirculation pumps so they operate mainly during off-peak hours and visit the TEP website to […]
read more »