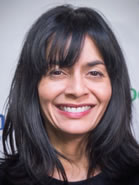 Mrs. Green's World - New Show Every Saturday
Saturday, October 29
Simran Sethi, award-winning journalist & author - I am so thrilled to report that I have met and spent time with Simran Sethi and she is quite impressive on so many levels. Since I haven't...
read more »
View Guest Schedule
Down to Earth with Mrs. Green - Every Tuesday
Tuesday, November 1
Kristen Culliney, Life Skills Instructor/Program Manager, Caridad Community Kitchen
read more »
View Guest Schedule
Videos
Mrs. Green goes Halloween Shopping at Goodwill
More Videos
Blog
News from Mrs. Green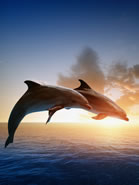 10.22.16
Yes, you read it right. A Dophinarium – in the desert. Dolphinaris Arizona officially opened its doors this past Saturday and from what I have been told, there was a very long line of people waiting to get in. Unbelievable to me – especially at a time when all over the country marine parks are scaling back or closing.
read more »
Tip of the Day
Timers
Install timers on electric water heaters or recirculation pumps so they operate mainly during off-peak hours.
read more »