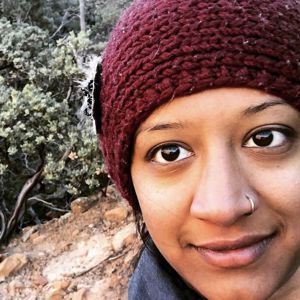 Impact Earth: A Roadmap to Resilience, Episode 5, The University Climate Change Coalition (UC3) is a coalition of distinguished universities from the United States, Canada and Mexico committed to mobilizing their resources and expertise to accelerate local and regional climate action in partnerships with businesses, cities and states, foundations, and other organizations. For North American research universities committed to climate action and cross-sector collaboration, UC3 is a collaborative coalition that leverages relationships and expertise to accelerate local climate solutions and build community resilience.
This episode made possible by the generous support of Arizona Institutes for Resilience
Get More Mrs. Green's World
Sign up for our newsletter: https://bit.ly/mgwnews-signup
Power the Movement on Patreon: https://bit.ly/2DvKnxT
Be Social with Us:
Facebook: https://bit.ly/2KWLIOH
Twitter: https://bit.ly/3fldZfK
Instagram: https://bit.ly/3fmHIVo
LinkedIn: https://bit.ly/2EMtCz3
SUPPORT THE CREATION OF PODCASTS LIKE THIS ONE: BECOME A MEMBER TODAY!  
INSIGHTS
More about Neha Gupta: Neha Gupta is the Program Coordinator for the University Climate Change Coalition (UC3) Program at the University of Arizona. In this role she focuses on advancing climate and sustainability action via collaborative projects between university and community partners, with an emphasis on building relationships and local capacity while maintaining a strong focus on equity and environmental resilience. She is also currently a PhD candidate at the University of Arizona whose research focuses on urban hydrology and water sustainability.
UC3 is a network of 23 universities located across the United States with the goal of partnering universities with local communities – join us for this podcast to understand how and why this is essential to addressing climate change.
How does UC3 determine it is responding to the needs of the local community? Communication and flexibility are key – Neha illustrates the power of collaborative community partnerships on this podcast.
Making sure that the UC3 collaborations with the local community are actionable is of the highest priority – what does that mean and how does it take practical shape?
The University of Arizona started UC3 in a COVID year – what have been the challenges the program has faced and how is the program evolving to meet the needs of the local community?
How is UC3 addressing the needs of marginalized communites, equity and inclusion in each of their projects? It is not an after thought in any way – Neha provides insights into the workings of the process.
Want to be inspired? Listen to hear what gives Neha hope and what would spark joy for UC3 to accomplish…and why she believes the timing is truly now to shift our future.
 GET INFORMED!
Arizona Institutes for Resilience: Solutions for the Environment and Society (AIR) coordinates interdisciplinary groups of faculty, students and projects across the University of Arizona's campus, from climate science to public policy, law, the arts, water resources and beyond. Led by Professor Jim Buizer, AIR explores and develops solutions with campus and community partners that will serve human and natural communities across the globe. Further, as part of the UArizona Office of Research Innovation & Impact, led by Senior Vice President of Research, Dr. Betsy Cantwell, AIR builds a robust web of environmental connections across colleges and departments that collectively make up Arizona Environment. AIR includes many centers, institutes, and programs that work together to build a "Roadmap to Resilience," drawing on the expertise of many colleges and departments to promote partnerships and interdisciplinary activities. Looking to the future, AIR will help individuals, businesses and communities manage risk and find opportunities associated with solving the climate crisis. AIR focuses on solutions that engage a full array of disciplines, professional schools, international capacity, and entrepreneurial opportunities. The AIR themes that form the cross-campus Arizona Environment structure encourage solution-focused research in topics such as climate science, adaptation and resilience solutions; national security and the environment; data, informatics and modeling; biodiversity, conservation and ecosystems; and many more.
Discover more about Second Nature and the UC3 program
 EPISODES FROM THIS SERIES