Want to learn more about what we need to do in the next 12 years to reverse global warming and stop climate change?
Our podcasts have been educating the global community for over 10 years now – so we have you covered! Here are a few to get you started on your #12yearstochange journey:
Xavier Ramey, CEO Justice Informed
Alexandra Bilak, Director Internal Displacement Monitoring Centre
Mary Anne Hitt, Director Sierra Club's Beyond Coal Campaign
Paul Hawken, Executive Director Project Drawdown
Kathleen Dean Moore, Writer, Moral Philosopher and Environmental Thought Leader
Leila Salazar-Lopez, Executive Director Amazon Watch
Brendan Kelly, Founder of Jade Wellness Clinic and Author
Carter and Olivia Ries, Co-Founders One More Generation
Scott Harrison, Founder and CEO of charity:water
Dr. Sylvia Earle, Legendary Ocean Researcher
Marc Yaggi, Executive Director Waterkeeper Alliance
Dianna Cohen, CEO and Co-Founder Plastic Pollution Coalition
Gary Oppenheimer, Founder AmpleHarvest
Rachel Lincoln-Sarnoff, Founder CEO Lincoln Sarnoff Consulting
Danielle Nierenberg, Co-Founder Food Tank
Wenonah Hauter, Executive Director, FoodandWaterWatch.org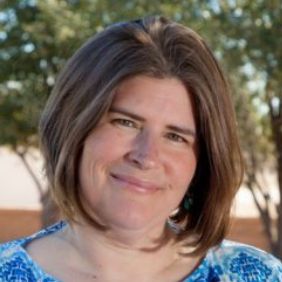 Kelly King is a woman taking small steps toward a healthier happier life and planet, all the while caring for her two children, husband, cat and Mrs. Green's World.