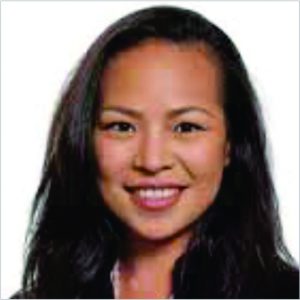 Every aspect of the culture, government and the very soul of the United States are currently on the line.  Real change is possible like never before. The Dream Corps is stepping up to find solutions; create opportunities for servant leadership, and ignite our soul. They are working to change this national breakdown into a breakthrough. Dream Corps helps to advance solutions that inspire action, serve justice and improve people's lives. Their solutions honor life and they work to amplify the voices of those left behind in the current system. They believe that by turning TO each other, instead of ON each other, will result in our acting in solidarity, will create unlikely partnerships and open unexpected doors. Join us to learn the "how" of all this from Vien Truong who is a force and who is leading the charge to cultivate presence, conviction and love – with authenticity, depth and passion.
SUPPORT THE CREATION OF PODCASTS LIKE THIS ONE: BECOME A MEMBER TODAY!  
INSIGHTS
The Dream Corp is closing prison doors and opening doors of opportunity – there are four key initiatives in place to bring their mission to life. Fundamentally – we deserve a more sustainable future that provides opportunities for all. Until we all are free – none of us are.
Where can we find hope and sources of excitement to continue moving us closer to this ideal? Vien has great insights and wisdom to share on this podcast.
We have seen a shift in strategy across politics and that shift is encouraging all citizens in America to get out and get involved – engagement is on the rise and we will continue to put energy into that forward movement!
Vien has a very important message about the opportunity that we all have in regards to climate change – join us to discover more!
What if the vision for the future fully encompassed health, economic growth, sustainability and opportunity for all? Vien has an inspiring vision to share on this show.
Vien participated in the 2018 Global Climate Action Summit – she has great take aways to share, including her interaction with Jamie Margolin of Zero Hour (you can find the podcast we produced with Jamie here)
What does race have to do with it? From Flint Michigan to gun violence, Vien has knowledge to share around race, health, equal opportunity and the environment – there is no escape for any of us. What if we looked at climate, sat in our discomfort, and allowed it to motivate us to find opportunities to work together and be stronger together.
Mrs. Green asks Vien what she wants to see in the next 1 to 3 years. Be inspired – join us to find out what Vien is personally working to bring to life!
GET INFORMED!
Listen to the first podcast we produced with Vien back in 2017: Green for All
GET ACTIVE!
Music used in this podcast is copyrighted and licensed through Turtle Island Records/Libby Roderick Music