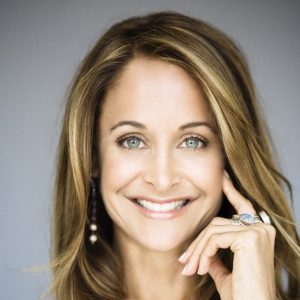 Marci Zaroff coined the term and pioneered the market for "ECOfashion" and is an internationally recognized ECOlifestyle entrepreneur, educator and expert who keynotes globally on organic/sustainable textiles, strategic creative vision, social innovation, green business/design and the rise of the millennial generation. Yes, she is all that. In her spare time, she has written a book  ECOrenaissance  – a lifestyle guide for co-creating a stylish, sexy and sustainable world. Marci helps people understand that gone are the days of boxy hemp skirts and here are the days of innovation, making ecology as stylish and sexy as red carpet fashion. Marci IS the change I wish to see in the world. Join me to tap into Marci's brilliance, enthusiasm and knowledge about all things sustainable and beautiful.  She will informdelight and leave us all with a set of ECOrenaissance principles to live by. Excited? I know I am.
SUPPORT THE CREATION OF PODCASTS LIKE THIS ONE: BECOME A MEMBER TODAY!  
INSIGHTS
Marci is an ECODynamo – she has been instrumental in driving authenticity, environmental leadership and social justice for three decades.
Marci's mission has always been to make the norm the alternative and the alternative the norm.
Over 5% of landfill waste is from the textile industry and American consumers are throwing away over 70 pounds of clothing a year.
What is ECORenaissance? Inspiring tips and tricks for how to live and shop in harmony with nature without sacrificing style or luxury.
Marci has already worked within the eco-lifestyle industry. Why is the timing of this book important? Marci shares the story of evolution and revolution on this show – join us to learn more about her journey on this show.
"Do you know what you are? You are a manuscript of a divine letter. You are a mirror reflecting a noble face. This universe is not outside of you. Look inside yourself; everything that you want, you are already that." – RUMI
We are all in this together – what we do here, at the end of the day, connects with and impacts those beyond us; collective action is in the spirit that serving others is serving ourselves.
"We cannot solve our problems with the same thinking we used when we created them". – Albert Einstein
Business is a much more powerful force for change than government is – voting with your dollar is not something to take lightly; join the brands that value what you value!
What is a BCorp? We can do well by doing well – learn more on this podcast.
Food and fiber crops (cotton) are growing side by side – Marci takes us deep into the issues surrounding the growing of fiber crops and why we absolutely need to care and get involved in finding solutions for the problems we are facing – you will want to listen to this show and learn more!
"There is no beauty in the finest cloth if it makes hunger and unhappiness" – Gandhi
Why do we live in such a broken world? Marci has really important insight to share – join us to go a little deeper.
GET INFORMED!
GET ACTIVE!
Music used in this podcast is copyrighted and licensed through Turtle Island Records/Libby Roderick Music