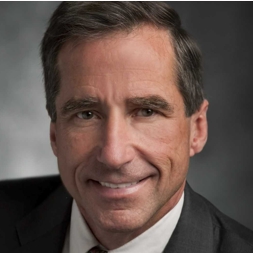 If there was a hall of fame for sustainable business, Dr. Mike Biddle would be one its first inductees. Over twenty years ago, the trailblazing plastics engineer launched MBA Polymers in his garage. He was determined to prove that complex polymers from consumer plastics could be recycled into useful raw materials. Mike developed a patented series of techniques for separating and refining plastic waste to produce quality materials for reuse in industry. His innovative recycling process diverts plastic waste from landfills and the ocean while negating the need for new oil-based plastics. But he didn't stop there. Mike has shifted his focus from solving one big world problem to another, even bigger, world problem: how to recycle carbon. He has continued his entrepreneurial journey as a CleanTech investor in the role of Managing Director of Evok Innovations – a fund that offers a unique approach to innovation, combining the pace and creativity of a Silicon Valley startup with the experience and insight of industry insiders. People like Mike give me a hope at a time when hope is much needed. Join me to learn about one man's exciting journey driven by a strong intention to solve some of the planet's biggest challenges.
SUPPORT THE CREATION OF PODCASTS LIKE THIS ONE: BECOME A MEMBER TODAY!  
INSIGHTS
What was Mike's A-HA moment that led him on this path? It started when he became a plastics engineer and started to shift when the public became concerned about it. This is a great journey to take with Mike – join us!
Mike's story is an impact story about taking risks and being a true entrepreneur – have a dream and a vision? This is the podcast for you!
What are the challenges of recycling plastic? Accessing the material and having the scale to transport it are just the beginning.
What type of plastic is the most recycled today and why? Mike's insight into the system and the impacts of the system is essential to our future – get the insider expertise on this podcast.
How is plastic truly ending up in our oceans? What is the global perspective that is important for all of us to understand and participate in solving? This podcast is packed with vital knowledge for all global citizens.
The most important "R" is responsibility – reduce is key and responsibility is essential.
Why did Mike shift his focus on carbon? He is coaching and investing in teams of young individuals to drawdown carbon and put it in a place where we can use it. He is supporting individuals to make, create and innovate – great impact to celebrate on this show!
What can individual lifestyle choices really do to impact carbon in our environment? Mike's personal story may surprise and inspire you and those you love.
The importance of where you are investing your money can not be passed over – Mike provides an important reference to Etho Capital
Do you question the impact that one person can have on preservation of our planet? Listen to this podcast with Mike and may you question no longer.
GET INFORMED!
GET ACTIVE!
Music used in this podcast is copyrighted and licensed through Turtle Island Records/Libby Roderick Music