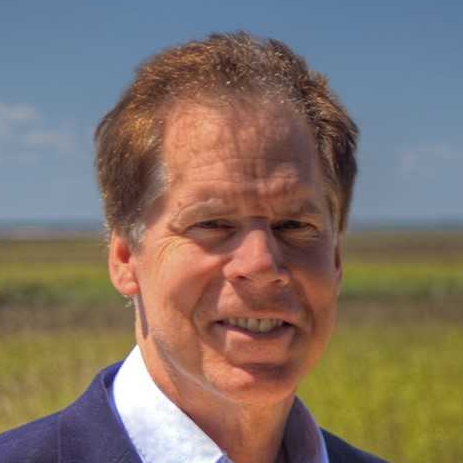 Bob Langert is a dynamic individual with an insightful story to share. We had the honor of personally meeting Bob at the February 2019 GreenBiz  gathering and look forward to sharing his message with you. McDonald's leadership, stewardship and innovation are mind blowing. Their partnership with the Environmental Defense Fund has been nothing short of amazing and led the way for the fast food industry to take many different, more sustainable paths in a myriad of areas.  We are ready to listen and learn, as Bob Langert shares his "inside edition" journey with McDonald's as their leader in Corporate Social and Sustainability efforts for over 25 years.
SUPPORT THE CREATION OF PODCASTS LIKE THIS ONE: BECOME A MEMBER TODAY!  
INSIGHTS
How did Bob get involved with sustainability at one of the largest American corporations ever? McDonalds was under attack for their waste generation in the 1980s and Bob stepped up to discover solutions. How does one go from a stance of defensiveness to proactiveness? Great journey shared on this podcast – join us.
The Environmental Defense Fund helped to lead the way – amazing partnership and story of true leadership to discover on this show.
What was the first question McDonald's asked when addressing the issues of sustainability they were facing? The answer may surprise you. Learn more on this podcast.
How did McDonalds partner with Greenpeace to address the issues surrounding soy and its impact on the Amazon? We can find win/win solutions for all…together – learning a lot on this podcast!
Temple Grandin worked with Bob to develop an animal welfare program for McDonalds. Their work ended up being the standard operating norm for the animal industry across the board – Dr. Grandin has stated that until she worked with McDonalds, her work had not made the impact in the 25 years prior that she wanted it to. Her partnership with McDonalds made all the difference in the lives of animals.
What is the role of consumers in the changes that McDonalds has made and the changes they continue to make? Important information shared on this podcast – our choices really do matter.
70 million people go to McDonalds every day. McDonalds sees themselves as their consumer's voice – and consumers want them to do the good thing with the power they have.
We need energetic, hopeful leadership that turns our attention to the solutions for climate change and global warming – not just focus on communicating information about the problems.
GET INFORMED!
GET ACTIVE!
Music used in this podcast is copyrighted and licensed through Turtle Island Records/Libby Roderick Music