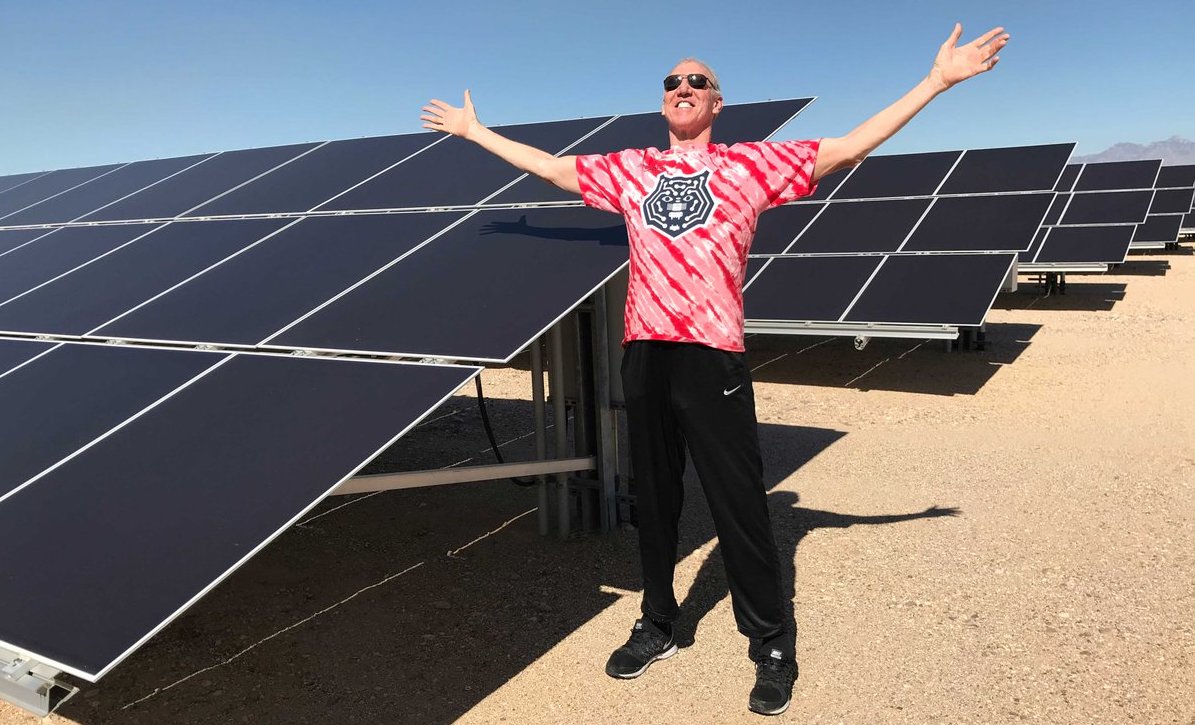 Reflecting On Our Current Climate Reality
As I sit to write this post, it's accurate to state that significant parts of our world are  burning. Thousands of first responders are being tasked with fighting megafires more extreme than ever before. People are losing their homes, entire communities are being wiped out and many of our brothers and sisters all across this planet are feeling stretched to their limits.
Truth be told, it really doesn't matter what one thinks is causing these megafires or what words we use to describe it – climate change, global warming, extreme weather, natural weather cycles. For most of us, this climate crisis is now hitting close to home. It doesn't matter what we call it but it does matter that we all start to recognize the suffering that's happening, that human lives are being ruined forever and many lives of not only humans but pets, animals, trees, plants and other creatures are being lost forever.
It matters now more than ever before, that we all commit to taking more climate action. Taking climate action is no longer just about "saving the environment" — it is about taking positive action for human life, for prosperity, peace, public health and posterity.
The wise words of Margaret Mead long ago resonate so profoundly in these current times: Never doubt that a small group of thoughtful, committed, organized citizens can change the world; indeed, it's the only thing that ever has. Case in point, I want to share more about one major and impactful way that some committed citizens and two committed organizations – right here in my community – have taken big climate action steps together to change our world for the better!
Some Good News: Let's Celebrate
What can happen when one comprehensive energy services company (behind a local economy) and one large local university (that wants to provide 100 percent clean energy to its campus) come together as partners, fully committed to reducing climate-changing emissions and improving research on climate change to achieve greater improvements and results?
Some huge, positive, impactful, climate-action driven things can happen! This recently announced partnership between our local utility company, Tucson Electric Power (TEP), and the University of Arizona is some great news REALLY worth celebrating. They have shown us what's possible by officially launching a 100% Clean Energy Project for the University – with a goal to complete it by December 2020!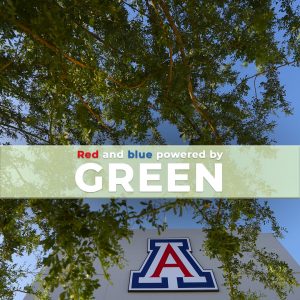 By partnering with Tucson Electric Power for the purchase of solar and wind power, the University will offset all of its scope two greenhouse gas emissions with green energy. What are "scope two" emissions? Greenhouse gases that result from the generation of electricity, heat or steam purchased from a utility provider. Tucson Electric Power will provide the University of Arizona campus with enough clean, emission-free power from new solar, storage and wind systems to serve all of its purchased power needs. Win-win-win-win for all involved, our community and our planet!
You've heard the expression pace of the leader, pace of the team. Fortunately for Tucson and for the planet, two leaders, University of Arizona President Robert C. Robbins and Tucson Electric Power Company's President and CEO David Hutchens have committed to picking up renewable energy pace – big time. 
"We made a commitment to become a more sustainable campus, and now we have in place a system that will make a significant impact in just two years," said University of Arizona President Robert C. Robbins, who made sustainability a key initiative in the recently announced strategic plan. "I believe it is up to higher education institutions to lead the way on clean energy solutions. This university is already a leader in environmental and sustainability research, and we found a partner in TEP that shares our commitment to make effectual change. We have a forward-looking team to make these changes a rapid reality." This is not good news, it's great news and inspiring leadership in action. 
In this press release issued by the University of Arizona earlier this year, they shared that if the agreement with TEP was approved by the Arizona Corporation Commission, the University of Arizona would be the largest research university in the country to have a plan in place to offset the entirety of its scope two emissions. Now, it's happening. Major progress we should all celebrate! 
As for the TEP vision to ramp up all of their renewable energy programs, this is a big leap forward and one that can serve as an example for other Universities around the country to follow suit. "We're proud to support the ambitious renewable energy goals of President Robbins and the University of Arizona, which are consistent with our own aspirations," said TEP President and CEO David G. Hutchens. "We're working together with our customers to build a sustainable energy future for our community." 
There are several more reasons to celebrate and to recognize this leadership as good news for the citizens of Tucson and citizens of the planet.
One of them, the consistent and valuable leadership provided by UA Assistant Vice President of Facilities Management Chris Kopach.  "We have been researching a way to implement 100-percent green energy, and this deal gets us there in one fell swoop. This project provides capacity for consistent and reliable power with capacity for decades of growth in Tucson and on campus; the kind of capacity needed by a Research I university."
Continued research is a key piece of the puzzle in helping to mitigate the climate crisis we are facing. By Tucson Electric Power working with climate experts at the University of Arizona's Institute of the Environment to develop measurable, science-based carbon-reduction targets to help guide its long-term resource development plans; it show the depth of commitment to a healthier planet and to posterity. More #GoodNews!
The Take-Away
Imagine for a minute if, let's just say 10, or even 20, research universities from around the country became aware of this important partnership between the University of Arizona and followed suit. Think about how much of a difference that would make for this great planet of ours. What if other universities considered doing this, plus working on ways to drawdown carbon from the atmosphere? Imagine the places we could go!
This is about two major players in one community partnering with the intention of building a stronger, healthier, most resilient city for all of its residents.
Positive changes are happening – let's keep sharing some good news too!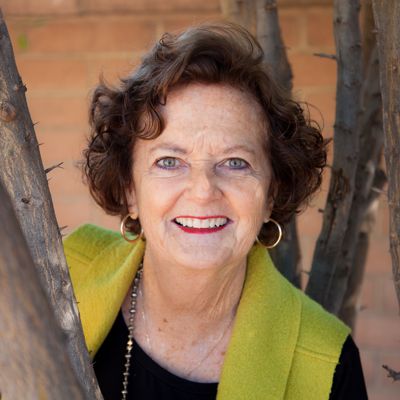 From about the age of five, Gina has been on the path of being a disruptor for good. A dreamer at heart, Gina is madly and passionately in love with this great planet of ours and is tireless in her efforts to preserve it.