"The beautiful spring came, and when nature resumes her loveliness, the human soul is apt to revive also." Harriet Ann Jacobs

Welcome to the Party

The breeze that flows through the open screen door beckons a visit to the great outdoors. The lanes, mountainsides, fields, home lawns and flower boxes are ablaze with color and life – almost as if a party is to ensue and you are the guest of honor. Spring has arrived and greeted us with such enthusiasm, as well as a soft awakening to all that is possible.

New Possibilities

Spring – the season of renewal and possibility. What is possible in your life? Where might you shift your intentions to create healthy, sustainable environments on our planet? Where can you plant hope?

One place you can start is in your own home!

Plant a Garden

There are so many diverse types of gardens! Will you plant vegetables? How about herbs? What about flowers or focusing on a specific type of flower? The creative fun that comes with designing the initial plan for your garden can be contagious – get your family involved! Want expert advice to get started? Check out this great article from Better Homes & Gardens: 10 Steps to a Magnificent Garden

Create an Eco-Renaissance
Did you know that 5% of landfill waste comes from the textile industry? How about the fact that, on average, each American consumer is throwing away over 70 pounds of clothing a year? You can start an eco-renaissance in your home! What is an eco-renaissance? It is inspiring tips and tricks for how to live and shop in harmony with nature without sacrificing style or luxury. You can get started today – join us for this powerful conversation with ECODYNAMO, Marci Zaroff, on this podcast: Eco Renaissance – Live It, Share It, Work It, Be It and purchase your copy of ECOrenaissance: A Lifestyle Guide for Cocreating a Stylish, Sexy and Sustainable World today!
Toxin Free Zone

Reducing our exposure to chemicals and toxins is essential for optimal health. Exposure can come in many ways – clothing we put on our body, products we rub into our skin, what we spray on our toilets and sinks and more. You can create and maintain a toxin free zone in your home! How? Our friends at mindbodygreen have the list of 10 Things to Avoid for a Toxin-Free Home.

These are just a few tips of how you can invite new inspiration and participate in addressing climate change this spring. May this season be one of successful renewal!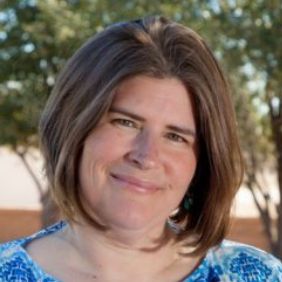 Kelly King is a woman taking small steps toward a healthier happier life and planet, all the while caring for her two children, husband, cat and Mrs. Green's World.