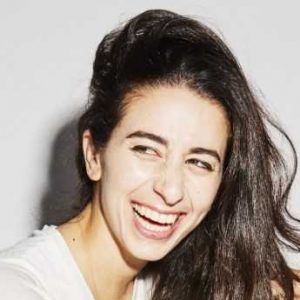 In 2010, the World Health Organization and the United Nations Population Fund recommended that manufacturers minimize the presence of nitrosamines. They are a class of carcinogenic chemicals. Sadly, the manufacturers of feminine hygiene products and condoms must not have gotten that memo. In September 2014, the Reproductive Health Technologies Project (RHTP) released independent test results of latex condoms sold in the United States. Only two major brands were free of detectable nitrosamines across their entire product line! Sustain is one of those brands. Why all the fuss about the chemicals in products which, besides pads and tampons, women may only use for a few minutes a day a few times a week? Because in a modern world filled with hazardous toxins and pollutants, every exposure counts. And staying healthy means reducing or preventing every possible contact with every potential toxin every chance we can get. This is a year of firsts for Mrs. Green's World and covering a topic as important to us as the safety of women's health is right up there. We are ready to talk about what is vagina friendly.  Are you?
SUPPORT THE CREATION OF PODCASTS LIKE THIS ONE: BECOME A MEMBER TODAY!  
INSIGHTS
Meika is the daughter of Jeffrey Hollender, founder of Seventh Generation – her story of how Sustain Natural came to be is a personal one and a fabulous one. Join us on this podcast and start the journey with us.
40% of condoms are purchased by women – the culture around women's buying power, the emotion and thought processes involved in buying feminine hygiene products and sexual health products and understanding what is involved in the process of manufacturing condoms – we cover it all in this show!
What is in most commercially available products now that are dangerous? Meika's goal is to help consumers ask questions – education is key so that each of us can make the best decision for our own bodies.
Whatever is absorbed in a woman's vagina goes right into her blood stream – it bypasses the liver.
We can vote with our wallets and take action to create policy around the manufacturing of safe products for our bodies.
What can you expect from Sustain Natural products? Meika gives us the inside look – especially around the use of cotton or organic cotton. Want to hear more about organic cotton? Check out our podcasts with Marci Zaroff : Eco Renaissance – Life It, Share It, Work It, Be It and Revolutionizing the Global Fashion Industry
What do you think about brands taking a stand? Think the recent ad campaigns from Gillette and Nike – Meika provides great insight into business having a positive impact on the world; great conversation and expertise shared on this podcast.
How did the 2016 Presidential election influence the business of Sustain Natural? The shift toward open conversation, individuals standing up for themselves and the important work we all need to do for our own health and the health of the planet – Meika puts the spotlight on her silver lining on this podcast.
There is not one long-term study looking at the impact of ingredients in female hygiene products/sexual health products on women's health.
How can we help people reframe their perspective on the cost of living a sustainable lifestyle? Its your health, its your body – you only have one and you will want to decide what your priorities are for yourself.
Meika has two important messages for all of us – you will not want to miss these. Hint: treat your vagina better than your face – join us for a great show!
GET INFORMED!
GET ACTIVE!
Read the great article about Meika found in Forbes March 2018 and February 2019
Get your copy of Meika's book, Get on Top: Of Your Pleasure, Sexuality & Wellness: A Vagina Revolution here
Music used in this podcast is copyrighted and licensed through Turtle Island Records/Libby Roderick Music