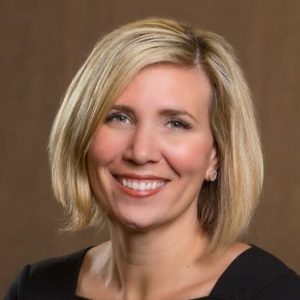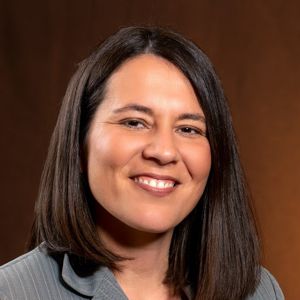 Down to Earth: Tucson, Episode 20, Mimi Coomler, serves as senior vice president and chief operating officer for TMC HealthCare, leading operational and nursing services for the organization.
In her role, Coomler is responsible for driving safety and quality improvements and has operational responsibility for areas across the hospital, including surgery, emergency services, critical care, infection control and hospice. She has focused expertise in creating partnerships, strategic planning, regulatory compliance and team building.
Her return to TMC in 2017 was a bit of a homecoming. Coomler served as the director of patient care services for TMC for Women and TMC for Children from 2006-12. In between, she served as the chief executive officer of Children's Clinics for Rehabilitative Services, a nonprofit multi-specialty clinic that serves as a medical home for children with complex healthcare needs.
With 18 years as a registered nurse, she is passionate about improving health throughout Southern Arizona. Children with special health care needs became an area of focus for her after her young son was diagnosed with Type 1 diabetes. Coomler is past president of the Southern Arizona Women's Foundation and former board chair of the local chapter of the Juvenile Diabetes Research Fund.
Joy Upshaw is vice president and chief nursing officer at Tucson Medical Center. Joy has more than 16 years of clinical leadership experience devoted to enhancing the quality of care provided by nursing. She has a reputation for outstanding leadership in a wide and diverse range of nursing areas, such as Medical/Surgical, Oncology, Orthopedics, Cardiac, Maternal Child Health, Emergency medicine, Same-Day Services, Respiratory Therapy and Intensive Care. Earlier in her career she was recognized as one of Oklahoma's first 100 Great Nurses. Joy earned both her BSN and MBA from Oklahoma Wesleyan University. She is known for developing and fostering effective nursing leadership teams.
This episode made possible by the generous support of Tucson Medical Center
SUPPORT THE CREATION OF PODCASTS LIKE THIS ONE: BECOME A MEMBER TODAY!
INSIGHTS
We are celebrating the brilliant, compassionate, caring, dynamic individuals that are our nurses!
It is Nurses' Week and Tucson Medical Center is truly going the extra mile this year, in particular, to celebrate these amazing women and men.
What can we still do for our healthcare workers? What support do they still need? Great ideas shared on this show – join us.
Mimi shares very important information to address any fears that we might have about going to the hospital for non-COVID issues these days – important information shared on this podcast.
 GET INFORMED!
Learn more about the national Daisy Award – and submit your nomination today!
GET ACTIVE!