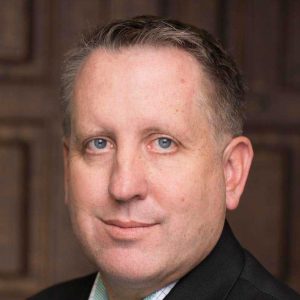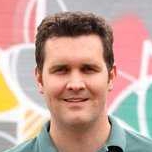 With a vision to create a better life for residents of Southern Arizona by investing in the lifeblood of our region's economy – small businesses and the nonprofit organizations that serve our communities, the Community Investment Corporation   (CIC) is making an immense positive impact. However, it is also one of Tucson, Arizona's best-kept secrets. We want to help change that. Join us to learn from Danny how they do it, what social impact lending is all about and how they are helping individual consumer lenders. This show will also cover Local First Arizona's creative partnership with CIC. Mike will share with us how their current model for funding community sustainability works, what makes it successful and some of the best practices they have incorporated into their model. Plan to have fun, learn, and get excited about how this partnership is creating national attention. This show made possible due to the generous support of the Community Investment Corporation.
SUPPORT THE CREATION OF PODCASTS LIKE THIS ONE: BECOME A MEMBER TODAY!  
INSIGHTS
The Community Investment Corporation (CIC) was created in 1996 and is a non-profit with a mission to help small businesses; non-profits and individuals in the Tucson community thrive and succeed.
51% of the GDP in the USA is from small business
Conservation and sustainability isn't something that is just good for the community and the environment – it is a good business strategy! Learn how CIC and Local First AZ are influencing this area of business.
Social impact lending is an attempt to capture social entrepreneurs (individuals that benefit the community beyond their bottom line) by lowering interest rates and creating loan components that are attractive to businesses that are doing good for the community, while making money in their business.
Lending is an under-utilized tool for non-profits to expand their services and impact, as well as improve their economic sustainability over time – join this podcast to learn more about this concept.
What are small business owners focused on and how does that impact their ability to get capital from a bank? Great insight shared on this podcast!
What is predatory lending? It takes a billion dollars out of the American economy on an annual basis. How is CIC combating predatory lending? Join Danny on this show to learn more.
Local First AZ is focused on developing a more diverse and inclusive economy for Arizona.
What is Mike's definition of community sustainability? Join us for this podcast to hear his holistic view of this vital concept.
Collaboration is the new leadership. How much we collaborate will determine how far we are able to reach. How can we sustain collaboration?
SCALE UP– a program that Local First AZ started with Mrs. Green's World, 2030 District and many partners in the community to discover resources in the community and how to network them together better to meet ambitious goals. It is a 6-week training program with comprehensive experts – learn more about the program on this show!
GET INFORMED!
GET ACTIVE!
Want to learn more about Local First AZ and the importance of being a localist? Listen to Mrs. Green's discussion with Kimber Lanning, Founder and Director of Local First AZ: Loving Your Local Community!
Music used in this podcast is copyrighted and licensed through Turtle Island Records/Libby Roderick Music