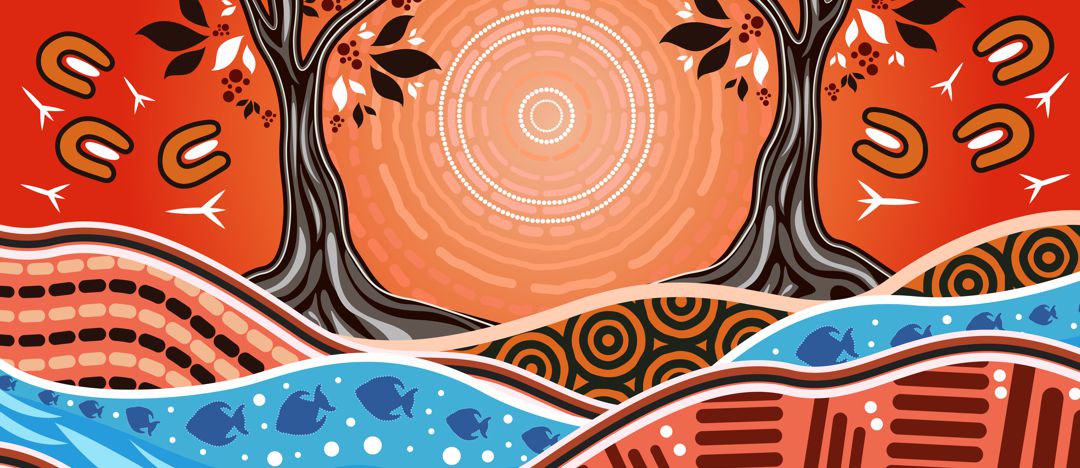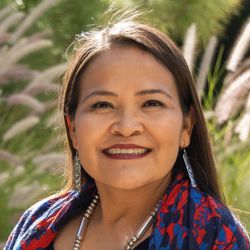 Impact Earth: Water, Episode 3, Creating a hub for tribal resilience solutions, scholarships, tribal outreach and teaching, the University of Arizona's Indigenous Resilience Center supports Indigenous students, staff and faculty while modeling and teaching respectful tribal engagement. Through a collective STEM faculty, who work within the Center to create a robust community of Native and Indigenous STEM scholars and students, their work is dynamic and impactful…while respectfully honoring Traditional Knowledge and tribal sovereignty in all endeavors. On this episode, we take a closer look at their work around water and addressing the needs of the Navajo Nation. This episode is made possible through the generous support of Habitat for Humanity Tucson
Get More Mrs. Green's World
Power the Movement on Patreon: https://bit.ly/2DvKnxT
Be Social with Us:
Facebook: https://bit.ly/2KWLIOH
Twitter: https://bit.ly/3fldZfK
Instagram: https://bit.ly/3fmHIVo
LinkedIn: https://bit.ly/2EMtCz3
SUPPORT THE CREATION OF PODCASTS LIKE THIS ONE: BECOME A MEMBER TODAY!  
INSIGHTS
More about Dr. Karletta Chief: Karletta Chief (Diné) is an Associate Professor and Extension Specialist in the Department of Environmental Science at the University of Arizona. She is also the Director of the Indigenous Resilience Center. As an Extension Specialist, she works to bring relevant water science to Native American communities in a culturally sensitive manner. The Indigenous Resilience Center aims to facilitate efforts of UArizona climate/environment researchers, faculty, staff, and students working with Native Nations to build resiliency to climate impacts and environmental challenges. Two of her primary tribal projects are The Pyramid Lake Paiute Tribe Climate Adaptation and Traditional Knowledge Project and Gold King Mine Spill Diné Exposure Project. In partnership with Diné College, Dr. Chief leads the NSF Indigenous Food, Energy, and Water Security and Sovereignty Program and is training 39 graduate students. Indige-FEWSS's vision is to develop a diverse workforce with intercultural awareness and expertise in sustainable food, energy, and water systems (FEWS), specifically through off grid technologies to address the lack of safe water, energy, and food security in Indigenous communities. Dr. Chief received a B.S. and M.S. in Civil and Environmental Engineering from Stanford University in 1998 and 2000 and a Ph.D. in Hydrology and Water Resources from UA in 2007.
The University of Arizona has stepped forward to address the needs of Indigenous Peoples in Arizona and globally. Indigenous Peoples are stewards of the land – they hold lands that contain 80 percent of the global biodiversity.
30% of homes in the Navajo Nation do not have access to clean water – why do Americans not know the issues facing tribes in our country? Dr. Chief provides important insights that we all need to work to overcome – knowledge is empowerment.
Impactful work is emerging through the Indigenous Resilience Center (IRC) – Dr. Chief shares important information on the various projects happening through the IRC on this episode, join us!
What is the vision for the future for the IRC and the work that needs to be done around the food, energy and water nexus for the Indigenous Peoples nationally and globally?
What is meant when we are talking about decolonization around scientific knowledge? Clarity and insights shared on this podcast!
How is the work of the IRC informing community resilience in the face of climate change, pandemics and conflict? Be inspired – join us for this powerful podcast!
 GET INFORMED!
Learn more about the Indigenous Resilience Center (IRC)
Arizona Institutes for Resilience: Solutions for the Environment and Society (AIRES) coordinates interdisciplinary groups of faculty, students and projects across the University of Arizona's campus, from climate science to public policy, law, the arts, water resources and beyond. Led by Professor Jim Buizer, AIRES explores and develops solutions with campus and community partners that will serve human and natural communities across the globe. Further, as part of the UArizona Office of Research Innovation & Impact, led by Senior Vice President of Research, Dr. Betsy Cantwell, AIR builds a robust web of environmental connections across colleges and departments that collectively make up Arizona Environment. AIRES includes many centers, institutes, and programs that work together to build a "Roadmap to Resilience," drawing on the expertise of many colleges and departments to promote partnerships and interdisciplinary activities. Looking to the future, AIR will help individuals, businesses and communities manage risk and find opportunities associated with solving the climate crisis. AIR focuses on solutions that engage a full array of disciplines, professional schools, international capacity, and entrepreneurial opportunities. The AIRES themes that form the cross-campus Arizona Environment structure encourage solution-focused research in topics such as climate science, adaptation and resilience solutions; national security and the environment; data, informatics and modeling; biodiversity, conservation and ecosystems; and many more.
 GET ACTIVE!