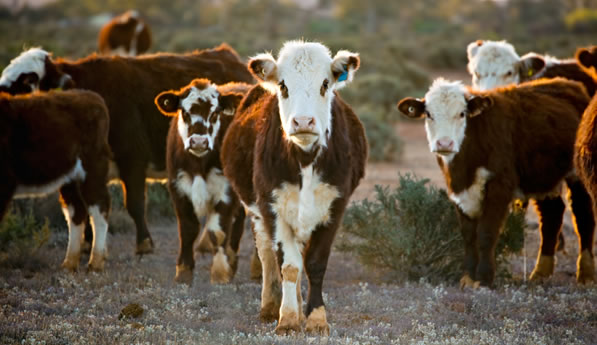 The good news for the planet is that more and more people are becoming vegans and vegetarians or at the very least, cutting down on the amount of meat they eat. It's good news for the planet because the methane produced from cows alone contributes to the acceleration of climate change so the less meat we consume, the better. Full disclosure from Mrs. Green? I would fall into that last category but at least it's a start. And for the millions of people like me who are still carnivores, we are making healthier and more humane choices when it comes to eating meat. We want cruelty free, grass fed, free range, never been caged and never shot with tons of antibiotics. And did I mention guilt free? Well, if you live in Tucson, you are in luck. It is "kind of" a well- kept secret that the College of Agriculture at the University of Arizona in Tucson has a butcher shop. If you want to know where your meat comes from and be 100% sure that what you are eating was raised in an ethical and more like a "home on the range" setting than in factory farms, this is just the place for you.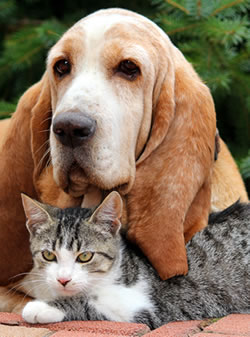 Who knew that the University of Arizona Food Products and Safety Laboratory (FSPL) offers various beef, lamb and pork products for sale to the general public? And that's not all!  Your choices include steaks, roasts and chops as well as deli meats, sausages and pet foods. Yes! Healthy, no filler pet foods. Pet lovers rejoice!
FYI, the Food Products and Safety Laboratory is a state of the art, USDA inspected processing facility with full harvesting facilities, processing and fabrication rooms, and an interactive auditorium classroom connected to the fabrication room that allows instructors to use actual carcasses and demonstrate processing techniques in the classroom for instruction in meat animal composition and food safety. It is a true learning lab in every sense of the word.
And just like in the olden days, this butcher shop takes orders! You can contact them Monday and Tuesday from 7:00 to 12:00 and 1:00 to 4:00 and on Wednesday until noon. But you don't have to order and can just go on any Friday from 8am to 6pm to purchase your meat. I can personally attest to the fact that the lines can be long as well as assure you that it's well worth the wait given the quality of the products.
The FPSL is located at 4181 N. Campbell Avenue. But it's really easy to miss. You have to pay attention and not be texting! Regardless of which direction you are coming from, turn west on Roger Road and the first right turn into the Meat Science Complex. Don't be intimidated by the title, it's a friendly, somewhat normal looking butcher shop.
If you want to call first to check on available products, to pre-order or to find out current prices, call  (520) 318-7021 or email FPSL@email.arizona.edu. Mrs. Green hopes you will give them a try. And if they don't get back to you, please let me know because I had one heck of a time talking to a real person and I want to let them know if you are having a problem.
For more information about healthy and sustainable living, please visit Mrs. Green's World.