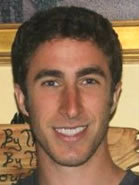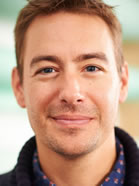 (Zack) Zachary Angelini, Manager of Environmental Stewardship at  Timberland,  and
Ian Rosenberger, Founder and CEO, Thread
Join us for an interesting discussion about opportunities and challenges in working toward a circular economy as well as exploring insights on how unique partners (a start-up and a global brand) with the same goal can work together. Thread and Timberland have some key learnings to share on how the two companies came together to form an innovative partnership that's fueling a conversation in the marketplace. And I look forward to hearing from Thread CEO Ian Rosenberger on how the company transforms trash from the poorest communities into the most responsible fabric on the planet, and how corporate partnerships, like Timberland, are taking this impact to scale. This show made possible due to the generous support of the Chapman Automotive Group.