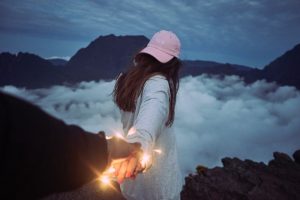 As Marianne Williamson, best-selling author, spiritual teacher and lecturer puts it, "Our deepest fear is not that we are inadequate. Our deepest fear is that we are powerful beyond measure. It is our light, not our darkness that frightens us."
I invite you to go a bit deeper and ask yourself the question: what IS your deepest fear? What light is shining brightly within you that is just waiting to come out for the entire world to see and benefit from? What do you want to manifest? Is there something on your bucket list that you want to check off? Do you want to step up your game BIG TIME when it comes to caring for and respecting Mother Earth? And maybe even share that game plan with others who just might want to join you? (Just planting a little seed here…) Is there some group or organization you have been meaning to volunteer for and you REALLY want to make that happen? Some mountain you want to climb – literally or figuratively? What IS your deepest fear and what would you like to do to overcome it? Do you really believe that you are powerful beyond measure because you really are? Scary right?
The good news is that there are an infinite number of great questions you can ask yourself and only you have to know the questions and the answers. But please consider sharing your greatest fear with others so that it's out there and once you say it out loud it may not be so scary. This might just be the day to share it, overcome it and embrace your power. I invite you to make some noise about whatever makes your list – some real, intentional, impactful noise in ways that work best for you because in doing that, it will undoubtedly affect others.
My biggest fear? Stepping up to participate in building the largest, most impactful, recognizable educational platform dedicated to the preservation of this great planet of ours and making that platform the most trusted go-to place for all the news and information that's fit to print, say and share about sustainability on a global scale.
Happy, blessed, overcome-your-biggest-fear week to you! We are all in this together and I love that.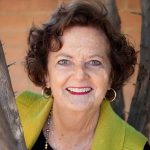 From about the age of five, Gina has been on the path of being a disruptor for good. A dreamer at heart, Gina is madly and passionately in love with this great planet of ours and is tireless in her efforts to preserve it.