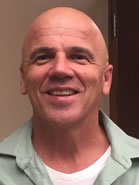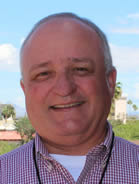 Britt Klein, Water Maintenance Division Administrator, and
Fernando Molina, Public Information Officer Tucson Water
Try to imagine what it takes to ensure that safe, reliable water is delivered to thousands of residents around the city each and every day.  And then try to imagine what it takes to maintain the infrastructure that supports it all. From the water sources to your homes and businesses, to waste water collection and distribution and everything in-between, Britt is the "buck stops here" guy when it comes to water reliability.  I will have lots of questions and Britt and Fernando will have lots of answers.  Please join us to listen and learn.