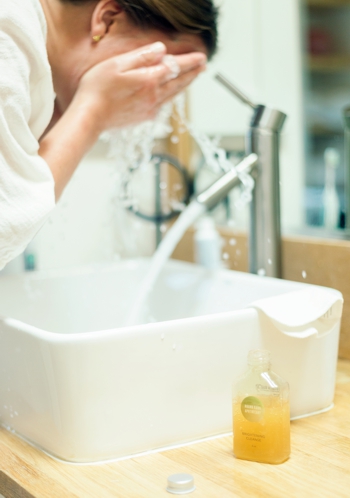 Full disclosure: my youngest daughter works for the company I am about to tell you about.  I have never met the owner, I am receiving no compensation for writing the piece and I am truly, authentically and passionately addicted to the Round Barn Products I am about to describe.
The Backstory
Most who know her would agree that for my daughter Emily, life just seems to work. I am not saying there is no effort on her part in terms of the pretty amazing life she lives, but often, things seem to come her way without too much struggle. She is an actress and is still hoping for that big break, but in the meantime, she shows up every day as a happy, fun, caring and funny human being. Case in point: In between auditions, she was looking for something to do in her hometown of Taos, New Mexico, where opportunities for fulfilling employment are rather scarce. Emily wanted to do something that would interest her, that would contribute to the greater good and that would give her an opportunity to grow and learn and challenge herself. She put it out there and she waited.
Along Comes Jen
Jen Scott is the owner of two amazing, world-class spas: Ojo Caliente Mineral Springs Resort and Spa and the Sunrise Springs Spa Resort. When Jen couldn't find products that honored the natural beauty and resilience of the surrounding environment, she decided to create her own nutrient-rich product line. She eventually launched her product line, called Round Barn Apothecary and as the company continued to grow, she needed help with fulfillment and trade shows and growing the business. She and Emily connected, and it has been a wonderful match for both.
Next Steps for Emily?
Share the products with family and friends. That was the beginning of my addiction to Round Barn Apothecary. Before I knew much about the products, I tried them. I loved how they smelled. I loved how they felt on my skin. And I loved seeing the results in a relatively short time. And then, of course, I had to know more because I am Mrs. Green after all. What I found when I looked through the prism of a conscientious and knowledgeable product user and champion of the planet, I was simultaneously relieved (because my daughter works there!) and delighted because Round Barn passed my tests with flying colors. I learned that their products are influenced by the mountains, deserts, sky, water and art of New Mexico and the great Southwest. I learned that each product is cast in the same shades of pink, sage and charcoal as the ingredients inside the products: wild-harvest prickly pear, white sage, blueberry and willow bark. So, no artificial dyes, harmful chemicals or artificial fragrances. No wonder I made the comment "these smell good enough to eat" more than once.
Dedication to Your Health and the Health of the Planet
I also learned of Round Barn's dedication to the best, local and sustainably sourced ingredients. That translates to 70-97% of their ingredients are CERTIFIED organic and come from trusted farmers and harvesters dedicated to sustainable practices. I became convinced that Round Barn is, indeed, foraged beauty. My personal favorites? The Brightening Cleanse (leaves your skin feeling like silk – honestly!); the Quench Polishing Mask (there are little gritty things in it that scrub your face); the Luminous Moisturizer and the Brightening Serum for after I wash my face and the Revitalizing Eye Repair which works miracles for the puffiness under your eyes. And one very special product for any part of you that is extra dry or cracking or peeling? The miracle potion they call Luminous Oil. My husband loves that one too! Added bonus to top it all? I use miniscule amounts every day – literally drops of each so that the products last for a very long time. That translates to a good bang for your buck and less packaging and shipping because of the need to replace them less frequently.
Perhaps the greatest gift in all of this is the comfort and satisfaction of knowing that I am supporting Round Barn Apothecary's mission to create small batch, nutrient rich, thoughtful skincare that's locally-harvested, natural and effective because it's rooted in the science of nature's wisdom. There's no arguing with that. And, yes, they ship!
Because we "know people" at Round Barn, they have generously offered a 15% discount to anyone placing an order between now and December 31st. Just enter the code MRSGREEN15 at checkout.  I would love to know what you think!
About the Author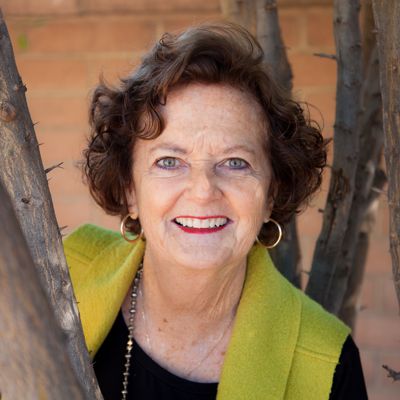 From about the age of five, Gina has been on the path of being a disruptor for good. A dreamer at heart, Gina is madly and passionately in love with this great planet of ours and is tireless in her efforts to preserve it.