A Wish for Mother's Day
I truly hope that everyone reading this had a great Mom and I mean that very sincerely.  I know that's not always the case, so in case you did not, my other hope is that if you are a Mom, you are being the mother you always wanted. All I ask for the purpose of this article is that you take a few minutes to reflect on the connections between mothers, Mother's Day and Mother Earth.
The Nature of Motherhood
Mothers – they love us unconditionally, from the moment they set eyes on us or are aware of our conception, the "protective gene" kicks in big time. They teach us to love each other, how to get along, how to be respectful, how to laugh, how to eat healthy, not to liter, how to clean up after ourselves. Hopefully, they encourage us to help others, to do the good thing, the right thing for all those whose lives we touch. They lead by example when it comes to giving back.
Mother's Day
Mother's Day – Aside from pretty much believing that someone from Hallmark thought it up as a great way to sell flowers, cards and chocolate, I admit to having a plethora of happy memories about how my "little" kids celebrated and how my "big" kids continue to celebrate me on Mother's Day.  I remember the pancakes that weren't perfect, trying to make believe I couldn't hear the noises coming from the kitchen and acting like I was still asleep when the once-a-year breakfast in bed got delivered. I also kept every card my children ever gave me for every Mother's Day since they started giving me their own cards. I loved the handmade ones done with crayon and the "store bought" ones with messages that made me cry tears of joy – every single time.  True confession? I don't remember a single present they gave me because that's not what mattered. The memories of time spent together, laughing together, eating together and celebrating me as their Mom are what I remember and what I get to keep forever. My point? Except for the breakfast in bed piece, those memories are made all year long because we love, cherish and care deeply about each other. It's not about stuff or presents, it's about showing that they care in ways big and small every day. They nurture me and feed my soul.
Mother Earth
Mother Earth – hopefully you know where I am going with this.  Imagine a world where all mothers intentionally taught their children, from birth, how treat Mother Earth with the same love and respect with which we treat our own mothers. Would you drop garbage on the living room floor of your Mom's house? Would you dump the garbage from your car in her driveway? Would you consider, even for a moment, trying to hurt your mother in any way or give her food that wasn't healthy for her or buy a present for her that you knew was harmful to her health?  Unthinkable. Would you use up everything in her pantry with no thought of replacing it? I think not. So if you are staying with me and following the Mothers, Mother Day and Mother Earth thread, here's the putting it all together part: there is a reason we call her Mother Earth – there's only one of her, she gives us life and sustains our presence here on Earth. Without her bounty, we simply would not be. This Mother's Day let's all commit to upping our game when it comes recognizing and appreciating her and to taking very good care of her before we wear her completely out. Happy Mother's Day – every day.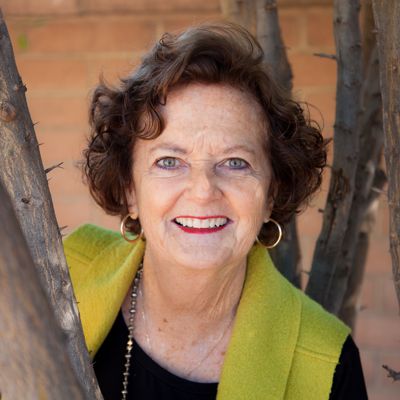 From about the age of five, Gina has been on the path of being a disruptor for good. A dreamer at heart, Gina is madly and passionately in love with this great planet of ours and is tireless in her efforts to preserve it.