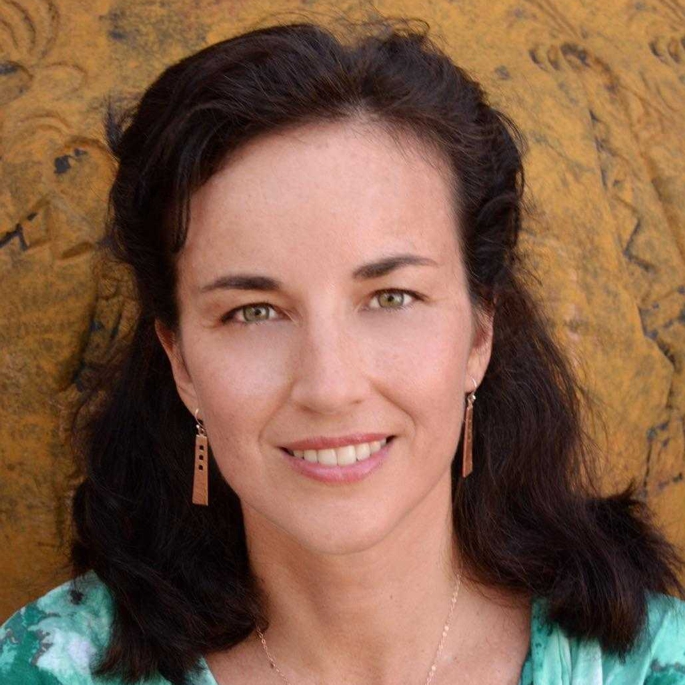 Impact Earth: Spirituality, Episode 1 The Owner of A Transformative Touch Wellness Center since 2006 and Lead Minister of the non-profit Ayahuasca Church, Sanctuary of Our Lady Ayahuasca (SOLA) Alexcis brings holistic healing to the root causes of emotional, mental and physical traumas. She is passionate about exploring alternative healing and spiritual traditions and has traveled the world to study with indigenous teachers and healers. In her private practice Alexcis uses the powerful and life changing RESET Therapy model which she created out of her many experiences. RESET Therapy stands for Regressive Emotional Shame Eliminating Trance Therapy. Besides her private practice Alexcis leads Ayahuasca retreats to Rocky Point, Mexico and Peru and educates, consults and offers integration coaching around plant and psychedelic medicines.
Best-selling author of From Anxious to Awesome, she writes, teaches and speaks on the topics of Feelings, Consciousness, Connection, and The Art of Being Self-Centered and has been published on CNN, Elephant Journal, Huffington Post, Quartz and locally in the Naturally Awakenings magazine
SUPPORT THE CREATION OF PODCASTS LIKE THIS ONE: BECOME A MEMBER TODAY!  
INSIGHTS
There are various types of disease or injury that western medicine does not address well. What are they and what role does plant medicine play? What is considered plant medicine? Learn more on this show.
Ayahuasca means vine of the soul.
When you are dealing with plant medicines, you are dealing with a master plant teacher – these plants have a consciousness.
Human beings have become so disconnected from nature that we think we can just use it – we continue to become a soul sick society. We are afraid to go deep – what is the source of the real wounds from which we suffer? Human beings prefer the band-aid and not true healing.
How do things shift after a journey with ayahuasca? Mrs. Green and Alexcis share some personal insights on this podcast.
Deciding whether you want an experience with ayahuasca? Alexcis has very important information to share – join us to be informed and prepared.
There are no bad trips – they are opportunities for something wonderful. What does Alexcis mean by this statement? Gain clarity on this podcast – join us!
What are the social justice perspectives around ayahuasca? Vital insights shared on this podcast. How powerful would multi-generational ayahuasca journeys be – the uniting of a family touching infinity together.
GET INFORMED!
GET ACTIVE!
Music used in this podcast is copyrighted and licensed through Turtle Island Records/Libby Roderick Music