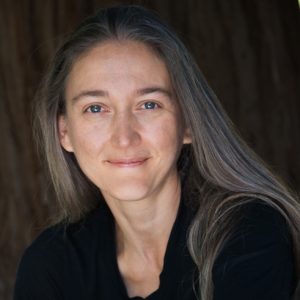 From ancient myths to modern blockbuster movies, humanity has recounted countless stories in which a seemingly inert vegetal world suddenly comes to life to express itself like a person. What if these stories were more than the fruit of vivid imaginations and were based on an underlying truth? Get ready to learn how Monica Gagliano has courageously illuminated the revolutionary new field of Plant Bioacoustics. She'll share startling cutting-edge research and show how contemporary science has finally begun lifting the veil of our assumptions by beginning to attune its ears to vegetal "voices." She believes this new paradigm will expand our perspectives to provide us with imaginative new solutions to our current eco-cultural predicaments and we will learn why. Monica is fun, fabulous and a force.
SUPPORT THE CREATION OF PODCASTS LIKE THIS ONE: BECOME A MEMBER TODAY!  
INSIGHTS
The collective leadership of many is needed to move us out of the mess that we have created for ourselves.
The masculine and the feminine lives within all of us – the rise of the feminine is not about feminism and has nothing to do with gender…it is about the essence that we all carry. The masculine in Monica is what makes the science happen and the feminine in Monica is the one that is listening for the information to come through and trust it.
Monica's personal story started in marine science and how she came to be on this current path is a very important one to know – join us to share in this discovery.
If you are listening but not doing anything with what you receive – you are locking the wisdom in; you want to allow for the surrender to create listening and then allow for the surrender to create movement.
Spending time in the world of plants – just taking a moment to sit with a plant – can awaken the planted being within you.
Monica is sharing the stories of plants – in very real, dynamic ways. Want to hear what the plants told her about packs of wolves? Inspiration may be found on this show – join us.
GET INFORMED!
GET ACTIVE!
Music used in this podcast is copyrighted and licensed through Turtle Island Records/Libby Roderick Music