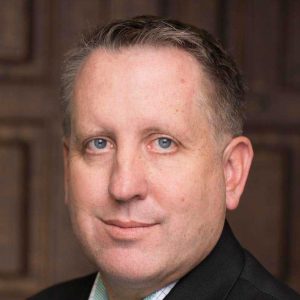 Down to Earth: Tucson, Episode 21, Danny has nearly two decades experience in the public and non-profit sectors including 11 years in executive management. He earned a BA in writing from Johns Hopkins University where he was captain of the nationally ranked Division III men's basketball team. He also holds Master Degrees in City and Regional Planning from Rutgers University and Business Administration from the University of Arizona's Eller College of Business. He has a wide array of community development and affordable housing experience through his work at the Tucson Urban League and Habitat for Humanity Tucson, organizations where he also served terms as Interim Director. Danny was also a middle school teacher early in his professional career and remains passionate about education from serving as the Chief Operating Officer of Earn to Learn, an Arizona-wide college scholarship organization. As co-founder of Single Focus Web, a web development company he started with his wife, Cecily, he brings experience as an entrepreneur and small business owner to Community Investment Corporation. He was named one of Tucson's "40-Under-40" in 2007 for contributions to his profession and the community. A native of the San Francisco Bay Area, Danny has called Tucson his home since 2004.
SUPPORT THE CREATION OF PODCASTS LIKE THIS ONE: BECOME A MEMBER TODAY!  
INSIGHTS
The Community Investment Corporation (CIC) was created in 1996 and is a non-profit with a mission to help small businesses; non-profits and individuals in the Tucson community thrive and succeed.
CIC is intentionally including everyone in the economy by providing access to resources through three key areas: small business financing and entrepreneurial support; access to home ownership for the first time and through partnership with education – including raising up parent voices for education in Arizona.
As COVID-19 hit, CIC rolled into action – listen to this podcast and learn how CIC is responding to this pandemic and supporting small business in the Tucson community.
Small businesses are sacrificing their livelihoods for our collective safety – small businesses employ over half of the population and tend to be more fragile than larger corporations.
One prediction for small businesses nationally – should the restrictions, due to COVID-19, continue for 3 months, 50% of small businesses will close nationally.
What has been the true impact of the Payroll Protection Program (PPP) – Danny helps us understand how much of that money is truly in the hands of small businesses and what the true scope looks like nationally. Join us for this podcast to hear more!
What is a community backed loan? Listen to this podcast and learn how you can provide a loan directly to a small business!
 GET INFORMED!
GET ACTIVE!
Listen to this podcast with President and Co-Founder of Kiva, Premal Shah: Kiva: Beyond Charity and learn more about Kiva here.