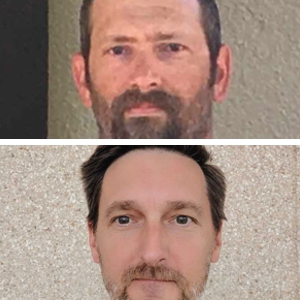 Down to Earth: Tucson, Episode 2, Michael Hoffman serves as Energy Manager with University of Arizona Facilities Management. Michael has worked in the energy and facilities management fields since 2000. He is a Certified Energy Manager, with additional certifications in Building Commissioning, Energy Auditing, and Measurement and Verification, and is a LEED Accredited Professional. Michael has a Master's Degree in Facilities Management from Pratt Institute in New York City.
Mike Herman is a Senior Architect with the Planning Design & Construction department at the University of Arizona. Primary aspects of that role include project management and sustainability coordination. He has over 30 years of experience as an architect, in the private sector during the first half of his career and in higher education facilities for the second half.
This episode made possible by the generous support of Seaver Franks Architects  
SUPPORT THE CREATION OF PODCASTS LIKE THIS ONE: BECOME A MEMBER TODAY!  
INSIGHTS
When building in the desert – water and sun are big factors taken into consideration when designing built environments.
How do buildings engage with the physical environment? Learn more on this podcast!
Optimizing flexibility of the space, so that areas of a building are not sitting empty, is key to limiting over building.
What is life cycle assessment? We discover all that goes into this process on this podcast – join us!
How do we build for the future, knowing climate change is here now and rapid change will continue to impact our lives? Adapting to things like internal temperatures of buildings is one way to look at it – great insights shared on this show.
Biomimicry is at play in sustainably built environments.
The key tool to energy management at the University of Arizona is considerably low tech – keeping a building clean is key to keeping it energy efficient.
The biggest impact on any built environment is the human being. Shifting the culture of how human beings interact with their built environments – education and behavior change is key to truly sustainably built environments.
What role is AI (artificial intelligence) having on built environments? What does it mean to be data rich and insight poor? Important knowledge to understand on this podcast – join us!
 GET INFORMED!
 GET ACTIVE!
Listen to the podcast with Peter Dourlein, Assistant VP Planning Design and Construction University of Arizona and Christopher Kopach, Assistant VP, Facilities Management University of Arizona
Learn more about Biomimicry; listen to this Mrs. Green's World podcast: Biomimicry: Imitating Nature
Music used in this podcast is copyrighted and licensed through Turtle Island Records/Libby Roderick Music