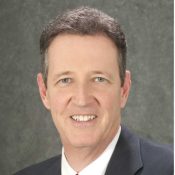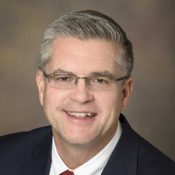 Tucson Electric Power  (TEP) has consistently demonstrated the power of partnerships when it comes to energy efficiency. They began recognizing customers with BrightEE awards (now known as TEP Go Green Awards) five years ago to promote awareness of its energy efficiency programs, which help customers save energy while producing substantial environmental benefits. Join me to learn about TEP's impactful partnership with the University of Arizona (UofA) and the reasons behind their selection of the UofA for the prestigious Lifetime Achievement Award.   How are these partners leading the way in the research and development of solar energy and storage systems? And what makes the UofA Science and Technology Park  one of the largest multi-technology solar testing facilities in the United States? Inquiring minds want to know. This show made possible due to the generous support of Tucson Electric Power
SUPPORT THE CREATION OF PODCASTS LIKE THIS ONE: BECOME A MEMBER TODAY!  
INSIGHTS
The University of Arizona (UofA) is close to 130 years old.
What is UofA's vision of sustainability – seeing the university, as a living-learning laboratory for sustainability is key, and the vision is strong – join us to learn more.
Dynamic new facilities planning is happening now at the UofA – great insights shared on this show!
What is the WHY? Why is the UofA committed, in such a deep intentional way, to creating a sustainable, healthy campus? Very important answers to explore on this podcast.
Our built environments inspire behaviors. "We shape our buildings, and afterwards, our buildings shape us" Winston Churchill
Key aspect of facilities management is driving down the utilities costs – in the next 10 years the UofA will have over 5 million square feet of building space that will have aged between 50 and 60 years.
What is thermal energy production? Chris provides the information to know – join us to hear more.
The UofA has achieved a saving of several million dollars from driving down their energy costs.
Big picture visions and thought leadership is happening at the UofA in terms of power, water, waste, green spaces and more!
The UofA is cleaning for the HEALTH of it – using environmentally sound cleaning processes and procedures is truly important.
 GET INFORMED!
 GET ACTIVE!
Music used in this podcast is copyrighted and licensed through Turtle Island Records/Libby Roderick Music