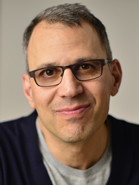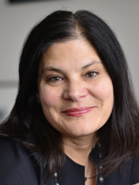 The soon to be released sequel of An Inconvenient Truth, this show is the ultimate inside edition as we have a look into this new documentary and about what makes for a compelling climate story – whether for the big screen or a small group. Why did Jon and Bonni and some other successful Hollywood people believe there was another story to be told a decade after An Inconvenient Truth? And how did they convince Al Gore to say yes a second time around? What is the genesis of Truth to Power? Former Vice President Al Gore has continued his tireless fight, traveling around the world to train an army of activists and influence international climate policy. Hopefully Jon and Bonni will share some snippets of what they experienced as they followed him behind the scenes — in moments both private and public, funny and poignant. And I will ask them why Al Gore, as he pursues the inspirational idea that while the stakes have never been higher, believes the perils of climate change can be overcome with human ingenuity and passion. This show made possible due to the generous support of The Fairfax Companies.
INSIGHTS
Bonni and Jon have dedicated their lives to telling the stories of influential people and bringing together a multitude of perspectives through film. Performing dual roles as award-winning directors and as environmentalists who are concerned with the future of our planet, Al Gore embodied the optimism that they felt they needed to capture during these times of great environmental and political change.
Former Vice President Al Gore has committed more than four decades to spreading awareness of our changing climate and influencing others to take action around the world.
Rising sea levels, increasing global temperatures, shrinking ice caps; everything is happening at such a quick pace, but it is not too late for us to act!
It can be easy to get depressed and down about our current climate crisis, but Al Gore strives to encourage others to know that we can all do something about it. As citizens, neighbors, parents, and people of the planet, we need to constantly be filling the "Hope Bucket" that will help us move forward in finding solutions for a better and healthier planet.
In order to tackle climate change, everybody needs to be heard. Bonni and Jon recognized that and made it such that this film can reach a variety of communities, showing the undeniable truth of how climate change is unraveling around the world.
Our economic model and way of doing things has to change and we are beginning to see that change with the growing renewable energy sector.
Listen to Mrs. Green, Bonni, and Jon discuss what to expect from An Inconvenient Sequel: Truth to Power and how the film couldn't have come at a more perfect time.
 GET INFORMED!
 GET ACTIVE!
Join the movement, watch and share the An Inconvenient Sequel's trailer here and don't forget to watch the film, in theatres everywhere on August 4th.
Which of our elected leaders are serious about climate change? Learn more here about those that are not.
Help bring 'truth to power' and get involved with local organizations/grassroots groups in your area who are working for climate solutions.
Mayors and elected leaders all over the country are serious about tackling climate change, listen here to learn about a Mayor, in the state of Indiana, and the great work being done in his city.