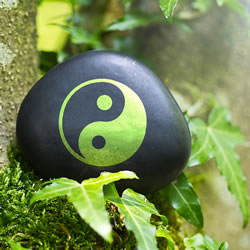 To begin with, I had to make sure I had the definitions of yin and yang correct. I am glad I looked them up because they fit in perfectly for the purpose of this blog. I have to admit I was taken aback by what characteristics were attributed to feminine and the masculine but I will respect their definitions for the purposes of this newsletter.
1. Y in and Yang. (In Chinese philosophy and religion) two principles, one negative, dark, and feminine (yin) and one positive, bright, and masculine (yang) whose interaction influences the destinies of creatures and things.
One the negative and dark side (the Yin) of Rio Olympics 2016 –THE WATER! According to a report commissioned by the Associated Press, the water that our Olympic swimmers are swimming in hold levels 1.7 million times what would be considered alarming in United States and Europe. The waterways of Rio de Janeiro are contaminated with raw human sewage teeming with dangerous viruses and bacteria. FYI, it was a 16-month-long study. Not only  are some 1,400 athletes at risk of getting violently ill in water competitions, but the AP's tests indicate that tourists also face potentially serious health risks on the golden beaches of Ipanema and Copacabana. If you would like to learn more, here is the link.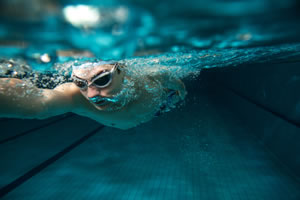 At concentrations noted above, swimmers and athletes who ingest just three teaspoons of water are almost certain to be infected with viruses that can cause stomach and respiratory illnesses and, more rarely, heart and brain inflammation – although whether they actually fall ill depends on a series of factors including the strength of the individual's immune system. Let's wish them well. Let's hope they are protected and let's hope for many victories for the USA.
Another "Yin" – the poverty. I have read numerous articles that report residents indicating the Olympics have been a missed opportunity to reduce violence and elevate the poor (you know – that part I believe in about a sustainable and SOCIALLY JUST planet). Not only can many residents not afford to attend because of the tickets prices, it seems as though promises to give away 1.2 million tickets to students and the poor fell far short. And I mean far short – 47,000 was what I could figure out – about 4% of the original promise.
In addition and of far more lasting consequence, there were massive evictions from Brazil's shantytowns as many homes were razed to make room for the games. And I can't help it. It just doesn't make sense to me that in a country where millions of people are living in extreme poverty with little or no access to education, millions are spent on building venues for the Games to be held. I know that many people credit the Olympics with turning Seoul, South Korea, into a powerhouse of tourism and commerce but what my research revealed is that many of the new facilities in Brazil are slated to be converted into luxury housing. Doesn't sound like these Olympic Games are going to help re-make Rio de Janeiro as a global center of tourism. How I would love to be wrong and down the road write a blog apologizing to Brazil for my "negative, dark and feminine" Yin approach to all this. Enough already.
Onto the Yang. The Opening Ceremonies! Thank goodness the Brazilians paid homage to and honored the rainforest as half of all the remaining rainforests in the world are in South America. They found a way for athletes to leave their mark. As they entered the stadium, each received a seed and a cartridge to plant a native tree of Brazil. In addition, the children with each delegation carried a symbolic more mature version of the 207 species represented as the athletes walked into the stadium. So what's going to happen with the seeds that were planted? The trees will form the Athletes Forest in Radical Park in a place called Deodoro. According to the official program, this was the FIRST time in Olympic Opening Ceremony history the athletes participated in an action upon entering the stadium. And it was a GREEN, sustainable, symbolic action which I can only hope reminded the millions of people watching that the rainforests are the lungs of the earth – our lungs – and they desperately need protecting.
Yang II – The Refugees. This is kind of the bitter and the sweet but definitely on the "positive, bright and masculine" side of things.
The Rio 2016 Games are the first to have a team of refugees compete, in recognition of the 60 million refugees around the world. Athletes from Syria, South Sudan, Ethiopia, and the Democratic Republic of Congo were chosen to represent the refugee team, which has been handed a group of coaches and support staff to help them during the Games. Truth be told, I am thrilled for them. They have no home, no team, no flag, and no national anthem and yet they are there. To me they are both a symbol of hope for all refugees in the world because somehow, somewhere, someone had the wisdom to help make this happen to remind us all of the magnitude of this global crisis.
One last Yin – Yes, I am thrilled those chosen were able to compete. But isn't it important to remember that, although the Olympics may offer a handful of refugees a temporary home in Brazil, the event itself has directly forced around 77,000 Brazilian natives from their homes to make way for infrastructure? There's just something that screams "not sustainable" about that!
One last last thing – I am not going to write about the scandal surrounding all the articles about doping because I really don't want to be Debbie Downer and because thousands of young men and women work so very hard to compete in this great event. I just hope we can work to keep it that way – great, fairly competitive, and about being the best that one can be.