Approximately 60,000 young children are brought to emergency departments across the nation each year because they got into medicines that were left within reach. We see those terrified families in our Pediatric Emergency Department and know that the fear is compounded by the knowledge that this accident was completely avoidable.
The 2-year-old grandchild who got into grandma's heart pills, the four-year-old who downed a whole bottle of vitamin D gummies, the toddler who picked up the errant hypertension pill that fell on the ground, we see it all the time. The very prescriptions and over the counter medications that keep us ticking along can be life-threatening to young children.
So when you visit family, or they visit you, take a moment to make sure that all prescriptions, over-the-counter medications, vitamins and even eye drops are:
1. Up and away
You'd be surprised at how resourceful a two or three-year-old can be in the pursuit of something that looks even a little like a candy. Make sure your medicines aren't visible, and are stored high enough that even if they drag a chair over or climb on a table they can't reach it. Your purse or bag isn't safe, nor is a bedside table. If you're visiting family ask if there is somewhere you can place medications safely.
2. Locked up tight
Make sure you use the containers with the child safety caps and place medicines in a locked cabinet. The child resistant safety caps are a challenge for children to open, but not insurmountable so don't rely on the caps alone. When young children are around place pill organizers in a locked cabinet.
…and that you are:
3. Informed
Keep track of the names, quantity and location of your medications – this can be vital information if your other precautionary tactics have failed. Read the insert so that you are familiar with adverse reactions, misdosing or other warnings. Keep the number of the poison help number in all your phones (800) 222-1222.
4. Current
Dispose safely of expired over-the-counter and prescription medications. The City of Tucson Dispose-A-Med program lists locations on its website.
If you're a parent preparing to talk to your family about medication safety, my advice is to be upfront with them, share some basic information and suggestions. If they don't have young kids at home, they may just keep their meds on a plate, not even in the container, or in a pill organizer. They also may not be familiar with just how clever young children can be. Perhaps say something like this, "Maya and Jordan are so curious these days and just getting into everything. I know you take some daily medications – I have the perfect place you can put them so they'll be safe while you're here."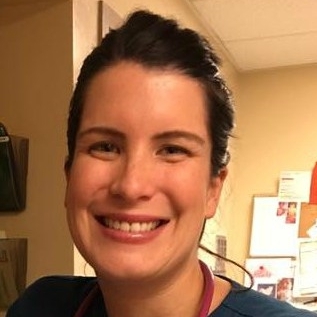 Melissa Hodges is a pediatric emergency room RN and mom to two young boys. Melissa has been at Tucson Medical Center since 2008. She is a knitting ninja apprentice who makes a mean chili and enjoys spending time with her family and friends in beautiful Tucson, Arizona.
Safe Kids Pima County is the local coalition of Safe Kids Worldwide, a global network of more than 600 coalitions in 23 countries bringing together health and safety experts, educators, corporations, foundations, governments and volunteers to educate and protect families. Tucson Medical Center spearheads the local coalition.