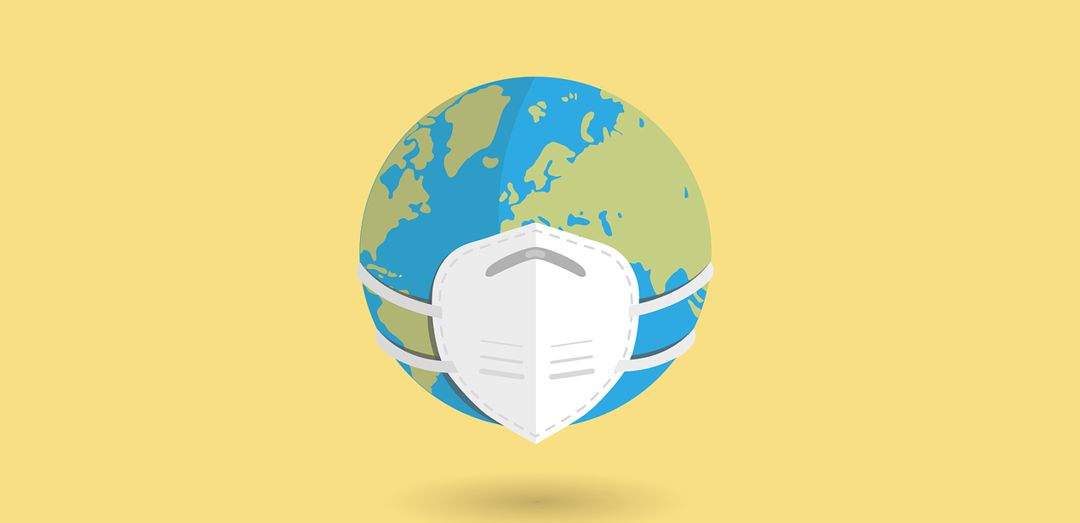 Based on all indicators to this point, COVID-19 is here to stay.  There are so many actions we are taking regarding COVID to keep ourselves and each other safe, but may not be keeping the health of our planet safe. It begs the question: how do we continue to do what we need to do to address the virus and still maintain our path of planet health and sustainability? The first step is to focus on what you can do or what you are already doing as a good steward of the planet. One thing is for certain – our daily choices still matter. 
Plastics
According to Earth.org, another side effect of COVID-19 has been a massive surge in the use of plastic. Until the pandemic hit, millions of people adopted eco-friendly habits that lessened or eliminated the use of plastic in their lives. Efforts to stop the spread of the virus have resulted in a surge of throw away items and a huge increase in the use of plastic everything. For example,  both face masks and hand sanitizer production include the use of plastic. Face masks typically contain something called polypropylene (not a friend of Mother Earth), which, due to the microfiber's hydrophobic composition, acts as a protective layer against bodily fluid. The masks and hand sanitizers are a necessary evil with no end in sight and the plastic explosion, which was already bad enough, will continue to explode.  
What you can do:
Be hyper-vigilant about using your reusable bottles and containers. Make a promise to yourself that you will not succumb to the convenience of plastic water bottles.

Eliminate the use of plastic bags for grocery shopping and storing food. They are not good for your health or the health of the planet and not using them will save you money. There are a number of alternatives on the market (we love

Meghan Telpner's ideas

and check out the

31 Best Sustainable Kitchen Products of 2020

) for transporting and storing food that are eco-friendly and will save you money in the long run. 

Keep your reusable bags in your vehicle and, if you can't bring them into the store, bag your purchased items when you return to your vehicle. You can find out which stores will allow you to bring your own bags into the store. While we continue to deal with the pandemic, they will likely require that you bag your own groceries, but the extra step is essential to eliminating the use of plastic. 
Non-toxic Cleaning Products: How Clean Are Your Cleaning Products?
The sad answer to that question is, more likely than not, a quick, informed inventory of your cleaning products will not make you a happy camper. This topic is vast and complicated, but be aware that your choices have major implications for your health, the health of your family and the health of the planet. According to the Environmental Working Group (EWG) and numerous other research groups, many cleaning supplies on the American market contain substances linked to serious health problems.  A few of these problems are asthma, cancer, reproductive and development toxicity, and allergies and other irritations. 
Truth be told, reading the research on toxic chemicals in your home can be tedious. There are long, complex and impossible to spell chemicals that will probably make your head swim but isn't it worth it to educate yourself and make better, healthier choices for you and those you love rather than ignore the potential impacts on your health? This article written by EWG.org is well worth the investment of your time to help you get on a healthier, more sustainable path.  
The Good News!
The good news is that you don't have to spend hours and hours of research trying to assess if the products you are using make the cut nor do you have to try to figure out what's safe and what's not. Again, EWG to the rescue.  From air fresheners to floor care to dishwashing products and everything in-between, they have pretty much tested them, vetted them, and given products a score. Simply click here, enter the product in question in the search bar and voilà!
There is so much more to share but we realize even our big brains can only take so much. Other things to consider in your never-ending quest to live a cleaner and more ecologically friendly life: how can you reduce your carbon footprint? Purchasing one less cup of coffee a week? One less purchase of something you really don't need? Purchasing anything and everything you can from locally owned businesses – which have been severely impacted since the start of the pandemic. What are you eating? How clean is it? More fresh fruits and vegetables are a great place to start and limiting your red meat consumption would do wonders to your health, your budget and the planet. 
RATHER LONG CONCLUSION (and some random thoughts from Mrs. Green)
This is a process and one which does not require perfection but does require education, research and living with intention. The goal for me is not to be at 100%. In fact, I have a funny story to share. We are pretty darn good about what we consume because our family knows it matters. You will never see the word Febreze appearing anywhere in our home. On the other hand,  what you might see is a not-so-one hundred percent eco-friendly dishwasher product in our home right now. During our stay in Taos, we bought an eco-friendly dishwasher product that was simply awful and left a film on everything. We gave it to our "greener" daughter who encouraged us to "get over it and use the healthy stuff." We replaced it with one that  would not make the eco-friendly list but plan to order one that we know works and IS eco-friendly in every way. It's all about progress not perfection!
Have some fun with the path to a healthier planet! What do I do for fun? I get a special kind of thrill every time I order our toilet paper and tissues from Who Gives A Crap! They donate 50% of their profits to build toilets because they believe access to a safe, dignified toilet is a basic human right.  They just donated $4 million dollars to their charity partners this year alone. In other words, I love giving a crap! 
I am living proof that going green can save you money. Especially during this pandemic – we are driving much less, cooking at home more, not shopping except for necessities, certainly not buying clothes, and the list goes on. We are saving money. We are also, as a family, doing everything we can to help those most severely impacted by this never-ending nightmare. Find a charity that you know is doing work you believe in and use some of the money you are saving to help support them just a little bit more. Put it out there that you are willing to help one family in need. You can do it discreetly and maintain the dignity of a friend who can't make this month's car payment or pay this month's utility bill. Trust me – they are out there and probably somewhere in your circle of friends or acquaintances. I have seen numerous posts on Facebook with people posting they want to help and to message them privately. The needs of so many are so great and each of us doing just a little or, if you can, a lot, will make a difference and help us move in a more sustainable direction. 
There will never be a new normal – just a "normal for now." I am ever-so-hopeful that you are inspired to stop, take a deep breath and go a bit deeper. Explore how you can up your game when it comes to being a good steward of the planet and all of its inhabitants because you matter and because what you do matters as well.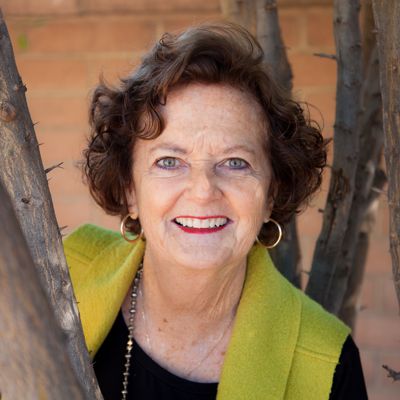 From about the age of five, Gina has been on the path of being a disruptor for good. A dreamer at heart, Gina is madly and passionately in love with this great planet of ours and is tireless in her efforts to preserve it.