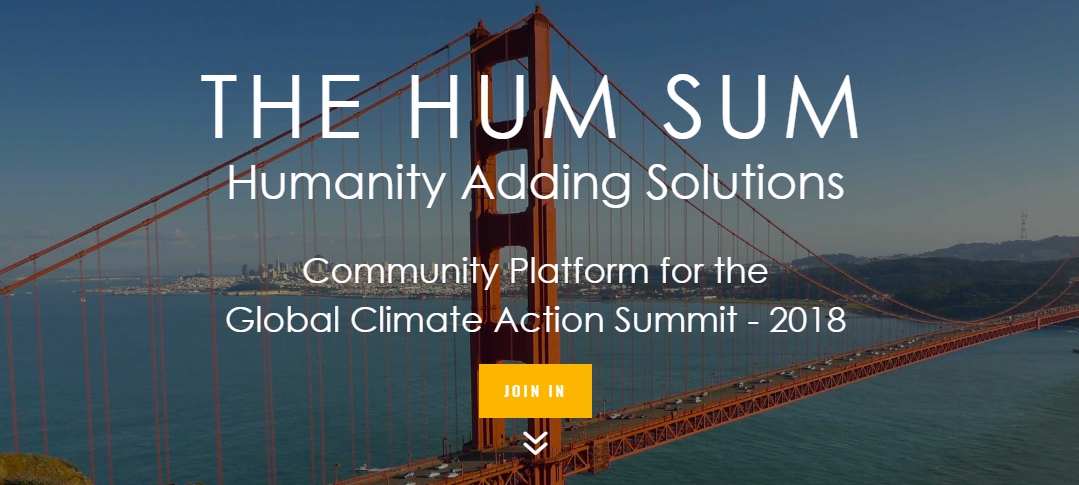 Would you have loved to participate in the Global Climate Action Summit? You still can!
The community platform for the Summit is called The Hum Sum and you can join today. The forums are really active, with lots of idea sharing and initiatives for action.
Something really terrific? Check out the Eco-Challenge map and add yours today.