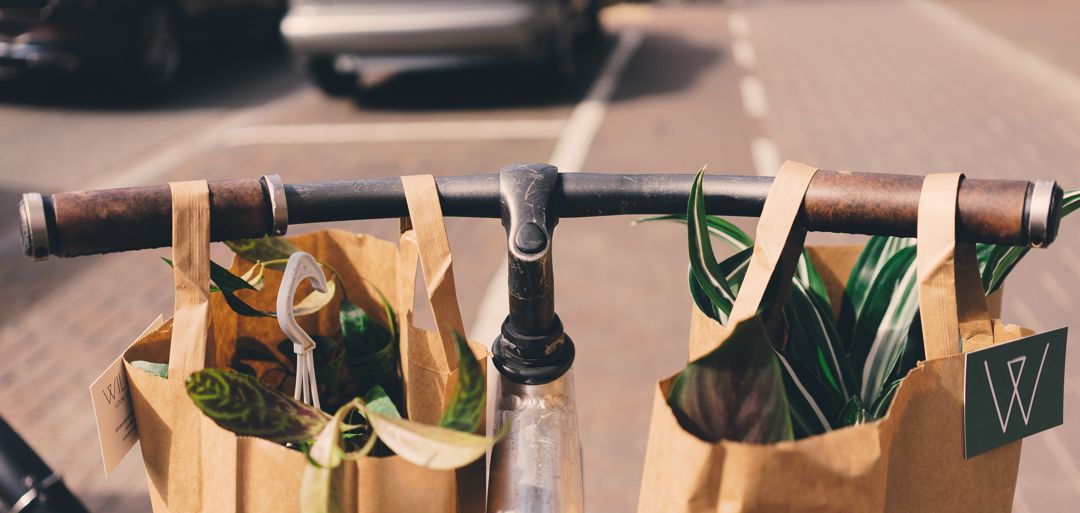 My name is Makynna and during my senior year in college, I started working with Mrs. Green's World as a research assistant. My work took me on a deep dive into the harmful effects that most household products have on our body and our environment. As I learned more, I started to understand how connected our personal health is to addressing climate change. I became determined to make changes in my day to day life so that I could be a part of the larger solution, not the problem.
During my weekly shopping trips, whether I am buying groceries or essentials, I started to seek out new sustainable products and brands. For example, instead of buying commonly used laundry detergent that can contain parabens, sulfates and even formaldehyde (YIKES!),  I went for the alternative soap nuts. Soap nuts are derived from the Sapindus Mukorossi tree in the Himalayan Mountains and contain saponin, which is a natural detergent activated with water. EcoNut has a commonly found version of soap nuts. To be honest, I had my doubts before trying out these new products. I felt like the Soap Nuts would make my clothes smell, or maybe it won't clean them properly. However, all doubts were quickly cast aside. Not only did the soap nuts leave my clothes spotless, unscented, and fluffy, the soap nuts allowed me to do 3-4 extra loads of laundry. The nuts can be used multiple times before changing them out for unused soap nuts. After three months, I have yet to restock my laundry detergent because of the durability.
Throughout this year, I have made it a goal of mine to make a lifestyle change weekly which requires taking a leap of faith into these green products. If you're like me and are trying to consume more ethically but have trouble finding products that work for you, take a leap of faith with me and try out some of my favorites:
Naturally soften your laundry, reduce wrinkles, static, and increase your dryer efficiency. No chemicals, no fragrances, just pure organic cruelty-free certified New Zealand wool. You can add your favorite essential oils for a naturally fresh scented laundry or try our Sun is Shining organic essential oil blend. Friendsheep dyes are colorfast and never bleed! They are eco-friendly, certified azo-free and lead-free.
The Cora Cup is a great alternative to wearing pads and tampons. The cup allows you to wear it for up to 12 hours without the worries of Toxic Shock Syndrome. The ultra soft medical grade silicone provides an easy insert just like a tampon. The Cora Cup can last up to 10 years and can be easily cleaned by washing with a gentle cleanser or boiling in hot water.
Wool Sponges are great for scrubbing dirt or dried on food. The abrasive texture allows you to scrub more efficiently cutting your dish washing time in half. Because these sponges do not contain cotton like a regular sponge, there are no long lasting smells from old food. The sponge can also be used for other chores around the house like cleaning floors, showers, grills, and ovens.
2-1 Shampoo and Conditioner soap bars
This natural shampoo and conditioner bar is made with coconut oil, which nourishes and moisturizes your hair while leaving it voluminous. The bar strays away from hair damaging chemicals such as parabens, silicone, dyes, and phthalates.  The 2-1 bar reduces waste and is packaged in a 100% recyclable carton.
Hey Humans Naturally Derived Deodorant
By using soothing essential oils, this deodorant glides on comfortably. The recyclable and biodegradable packaging sets this brand apart from your average deodorant brand. Hey Humans is formulated without Aluminum (which can cause serious health risks such as breast cancer), parabens, phthalates, propylene glycol, and silicones.
Hey Humans Naturally Derived Fluoride-Free Toothpaste 
Hey Humans also sells a minty fresh toothpaste packaged in a tube made from recyclable aluminum. Without artificial sweeteners, sulfates, peroxide, triclosan and other harmful chemicals, this toothpaste creates long lasting fresh breath.
This simple polyester cloth is equal to 3,600 makeup wipes except it does not contain harsh chemicals such as parabens, fragrances, and alcohol.  Simply wet the cloth and watch all the make up, dirt, and oils dissolve from your skin. It has proven to get off even the toughest of cosmetic products such as lipstick and waterproof mascara. The Makeup Eraser is washable and lasts up to 5 years.
This dish soap is formulated of 98% plant based ingredients, however that does not stop this soap from removing food that has been stuck on for over 48 hours. The natural fragrance also prevents the use of phthalates. Grove Co packages their dish soap in recyclable aluminum to help eliminate plastic waste.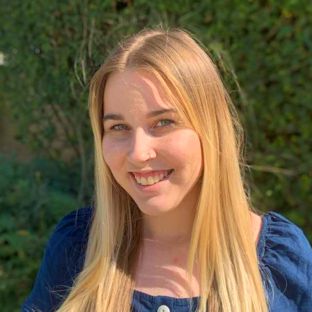 Makynna Keefe is a Senior at the University of Arizona interning for Mrs. Green's World. Growing up in Orange County, Makynna's desire to help the climate was instilled in her through monthly recycling trips, donating clothes rather than tossing them, and beach clean-ups. After leaving home, Makynna researched ways to live sustainably while living on her own. Now Makynna is a research assistant for Mrs. Green's second book. Makynna's goal is to keep learning, as well as spreading awareness on how we can all take simple steps to live sustainably.