Mrs. Green's World is a platform that not only educates people about the health of the planet, but also encourages all of us to consider various options to create healthy, sustainable communities. We are proud to partner with Tucson Medical Center, which has been Tucson's locally governed nonprofit regional hospital for more than 70 years. Because TMC is committed to empowering patients to be active partners in their care and has a robust wellness outreach program, we are sharing TMC's message. To learn more, please listen to our special podcast series, sponsored by Tucson Medical Center.

Most health-conscious people agree that eating a lot of fruits and vegetables is a good habit. Plants provide a cornucopia of nutrients your body needs to function properly. Plus they are colorful, delicious and provide endless opportunities for cooking creativity. For a variety of reasons though, few of us get enough of them in our daily diets. 
How many servings do you need each day? That number depends on the number of calories you need per day, along with other factors. An easier guideline to follow is this: whenever you have a meal or snack, make at least half of it vegetables, fruit or a combination. That likely means increasing the amount you currently eat, and you should do that at your own pace. Start by adding just one more fruit or vegetable per day or one more per week. Here are seven tips to help you get going.
"A goal without a plan is just a wish"*
Create a weekly menu, or at least a menu outline, that includes a fruit or vegetable at every meal and snack. Using this menu, make your grocery list and go shopping. 
Choose a variety of fruit and veggies, across the whole spectrum of colors. 
Please eat real fruit and veggies. Chips and other products containing vegetable powders or concentrates don't count. 
Frozen produce can be more convenient than fresh. It's easy to keep some on hand all the time, so you can add a boost of nutrition to any meal or snack. Also, you can use as much as you need and leave the rest in the bag, creating less waste. 
Canned foods tend to be a less nutritious choice than fresh or frozen, and most people are not fond of their soggy texture. With beans and tomato products, however, the canned version is far more convenient and still relatively healthy. If you do buy canned vegetables, choose low-sodium or no-salt-added options. 
Be prepared
It's a motto not just for scouts! On a day when you have extra time, do some preparation for the coming days. 
Cut up fresh produce, so it is ready for snacking or for use in recipes later. 
Cook a batch of something that can be refrigerated or frozen, then reheat and eat later. 
Double, sneak and boost
Add vegetables to things you already regularly eat. For example: 
Boost that breakfast by adding spinach, mushrooms, onions or tomato to your scrambled eggs. 
Add sliced veggies or leafy greens to sandwiches or wraps. 
Sneak some broccoli, cauliflower, peppers or squash into soup or chili or pasta dishes. 
If you ever need to rely on a pre-packaged frozen meal, throw some chopped, frozen veggies into it before you put it in the microwave. This will significantly improve the meal's nutritional content. 
Add a little sweetness and texture
Add fruit to cereal or yogurt. 
Instead of eating sugary, fruit-flavored yogurt, stir berries into Greek yogurt. If you do this with frozen berries and store it in the fridge overnight, the berries will thaw a little, giving you a nice sauce that flavors the whole concoction. 
Make it a power pack snack!
…on raw veggies, such as carrot or celery sticks, dipped in hummus. 
…on plain, fresh fruit. Or combine fruit slices with peanut or almond butter. For a less messy combo, mix unsweetened dried fruit with nuts. 
Explore the stars, star fruit that is
Don't hesitate to try a vegetable or fruit you've never had before. You might discover a new favorite. 
Buy something that looks interesting, and then search online for preparation instructions. 
If you shop at a farmers' market, you can ask the farmers themselves for recommendations. 
Try that beet again
Consider revisiting a vegetable you thought you didn't like. Maybe your tastes have changed, or you can try a new way of preparing it, and you'll find you now love it. 
Have fun on your new adventures in the plant world!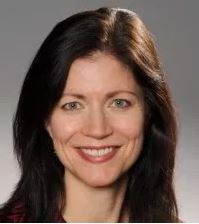 Laurie Ledford is our very own Georgia peach, a registered dietitian from Atlanta, Georgia, the land of grits, collard greens and super-sweet iced tea. She now works as a registered dietitian in the Tucson Medical Center Wellness Department. She enjoys helping people improve their health through sustainable dietary changes while still relishing occasional indulgences. In her off hours, Laurie engages in foodie pursuits such as sampling unusual flavor combinations (olive oil and basil ice cream was a good one) as well as hiking and cycling.