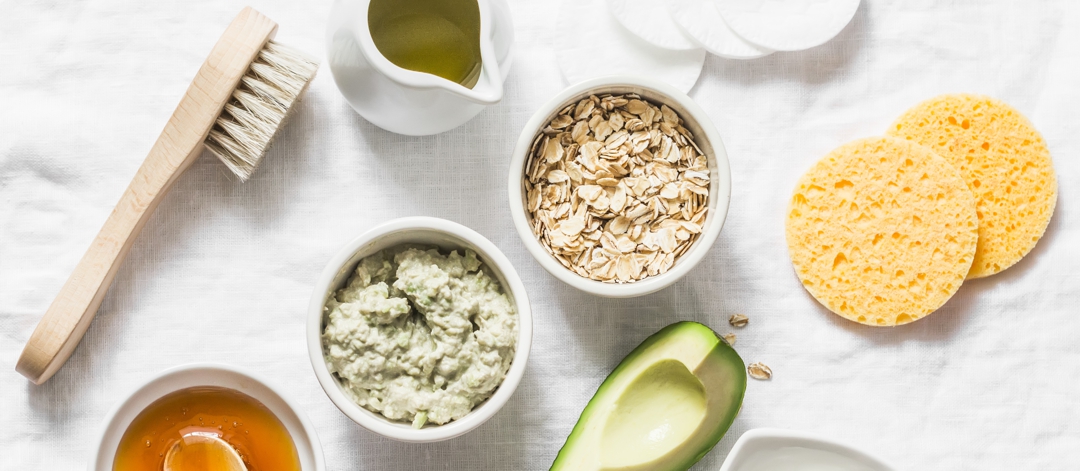 Ready to do some good for yourself and our planet? You can take care of your skin in smart and healthy ways, just as you want to take care of the planet – and this time of year, give a loved one a gift to take care of their skin too!
Remember, your skin is your biggest organ. If you can't eat what's on your skin, don't use it. Your skin absorbs all the toxins that are in conventional soaps, shampoos and makeup products. Instead of conventional store-bought lotions, try using almond, jojoba or coconut oils! There are also great nontoxic beauty options out there; here's a 

fantastic guide

 

from the EWG for nontoxic beauty products.

Make a commitment to remove your makeup before hitting the sheets at night. Your skin needs to breathe overnight and makeup prevents that – causing pores to clog, resulting in blemishes and/or blackheads. Want to remove your makeup naturally? Just put some olive oil on a cotton pad and gently massage the oil into your skin. You will remove make-up and dirt in one swoop!

Be picky when it comes to selecting your sunscreen! Toxins abound in sunscreens – so it is important to make sure your product is not only protecting your beautiful skin, but it is also protecting your health. You can be in the know by checking out the

Environmental Working Group's sunscreen guide

– and remember, protect the coral reefs! Learn more from our friends at

National Geographic

.

Commitment to drinking water! Hydrated skin is glowing skin. When making a beverage choice – choose water, just make sure it isn't in a plastic bottle.

Did you know that most fragances in body products are synthetic compounds derived from petroleum? This includes VOCs (volatile organic compounds) linked to cancer, birth defects and central nervous system disorders. Try to avoid products that are fragrant. You can learn more about this and other tips at

Little Green Dot

.