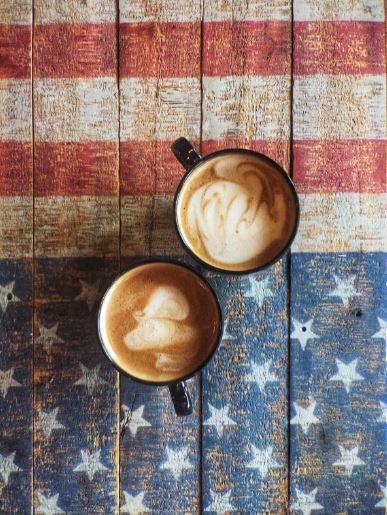 Ready to do some good for yourself and our planet? Here are 5 actions you can take this week:
Set a programmable thermostat. A great tip from Real Simple: It will automatically adjust the heat or the air-conditioning to match your daily patterns. You won't waste energy while your home is empty, and you won't have to remember to turn the thermostat up or down. Want to do better? Turn it down two degrees in the winter and up two degrees in the summer and you'll keep nearly 880 pounds of carbon dioxide from warming the earth.
Buy a travel mug for your coffee. REWIRE shared that in 2011, Starbucks reported that it went through 4 billion disposable coffee cups a year. If you buy a reusable travel mug, you'll reduce waste – and most coffee shops will give you a discount on your beverage as well.
We've said it before and we will say it again: Stop using plastic straws. Our friends behind the One Less Straw movement, One More Generation, are encouraging all of us to declare our independence from plastic! Take to your social media platforms this 4th of July and share how you are ending your use of plastic.
Support the work of One More Generation. You will be hard pressed to find a more dedicated, inspirational organization doing the good work for the planet! You can get involved today! Want to learn more? The founders, Carter and Olivia Ries, have been guests on our podcast a few times – take a listen: One More Generation OMG!; Paying It Forward and One Less Straw
Check out these amazing students creating a sustainable summer! The Sustainable Summer program at Dartmouth College will have us all dreaming of our youth. This environmental leadership academy is impressive – and available for youth between the ages of 15 and 18.