Guest Blogger Helene Tack
Local First Arizona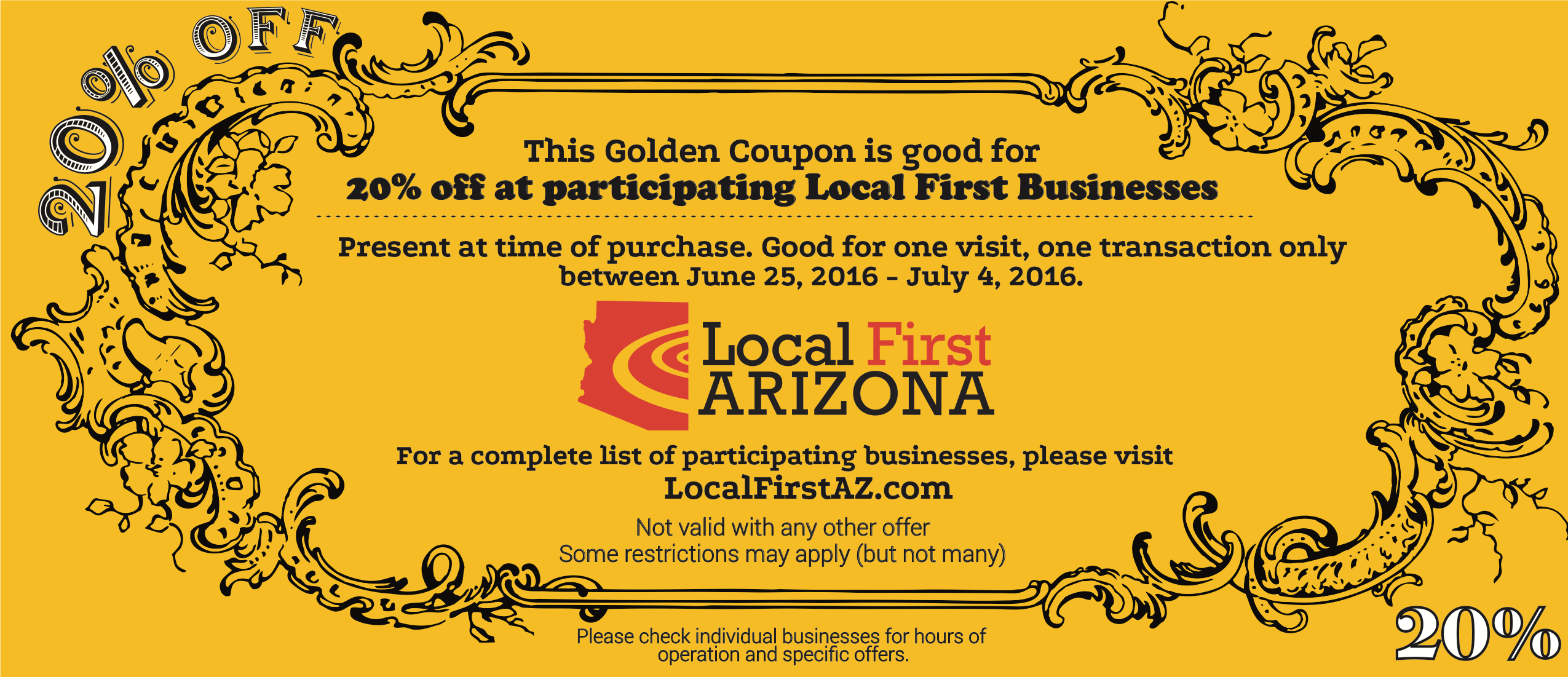 Want to be a better steward of the environment?  Our Independents Week campaign which runs from June 25 – July 4, can help you find goods and services from independent businesses that can help you achieve a greener lifestyle.  Here are some members accepting the Golden Coupon, good for 20% off purchases.  Restrictions may apply, so be sure to contact the businesses to find out how they are honoring the discount.Personal Care: Mass produced soaps and lotions can contain chemicals that aren't the best for your skin.  Try some of these local companies that focus on natural ingredients.
Arizona Handmade Soaps, Online Store
Peoria based handmade skin-care products. Handmade soap, solid lotion sticks, bath bombs, emulsified sugar scrubs, beard oil & balms, body butters, tub teas and more.
FlowerSong Soap, Online Store
Small batch handcrafted cold process soap that gently cleanses without stripping or stressing skin.
Golden Hive, Flagstaff and Online Store
We are a small family business located in northern Arizona. At the Golden Hive our main goal is to provide quality all natural bee products.
Holistic Earth Remedies, Online Store
Our best sellers are Herbal Muscle Mist, for more than just aches & Pains, and Organic Face Wash with Arizona honey.
Silver Lining Goods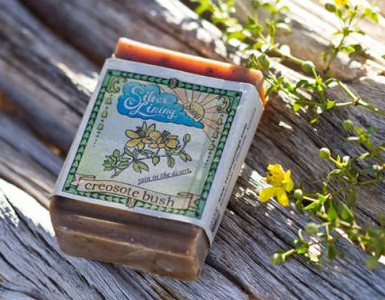 , Online Store. Organic soaps, all natural deodorants, lip balms and more. Desert soaps including our best-selling Creosote Bush rain in the desert soap, plus ceramic soap dishes to keep your natural soap from getting mushy.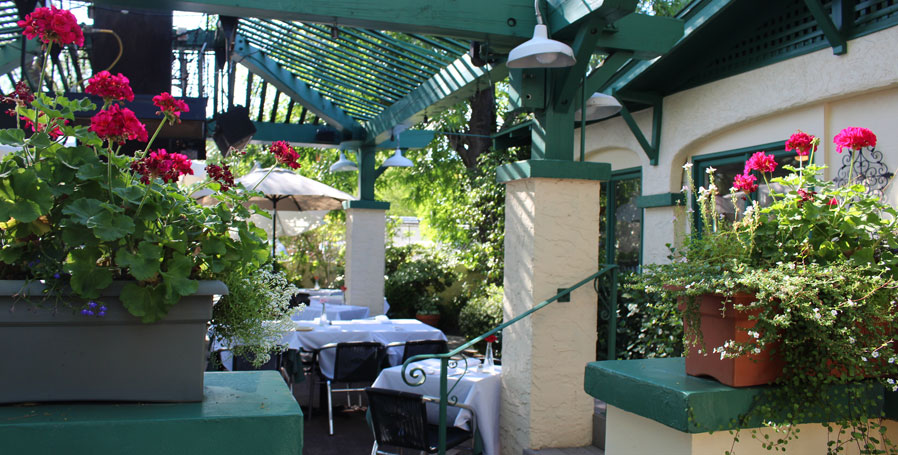 Restaurants: Forty percent of the food produced in the United States ends up in the landfill, so supporting these dining establishments that compost their food waste will help you have a greener meal.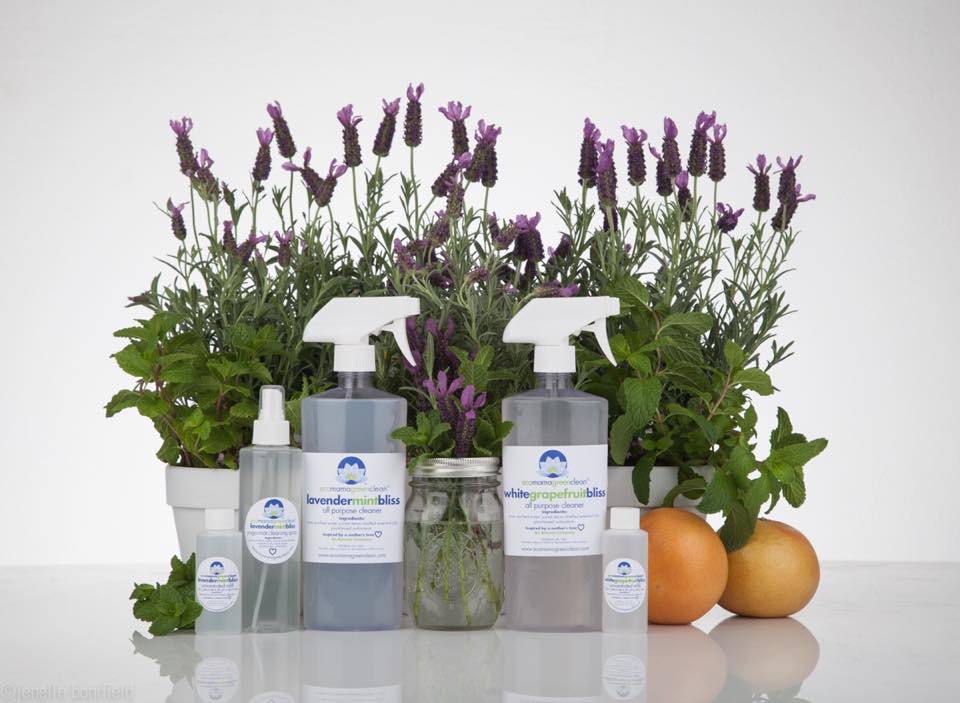 Clean Green: These cleaning companies help you improve your eco-footprint by offering natural cleaning products.
Eco Mama Green Clean, Metro Phoenix
Eco Mama Green Clean has found that using green cleaning products is the best choice for homes with babies, children and pets.
Honest Maids, Metro Phoenix
We provide detailed house cleaning services in Phoenix and surrounding cities. Our services significant lower than the franchise competition; all while using green, natural and organic options at no extra charge.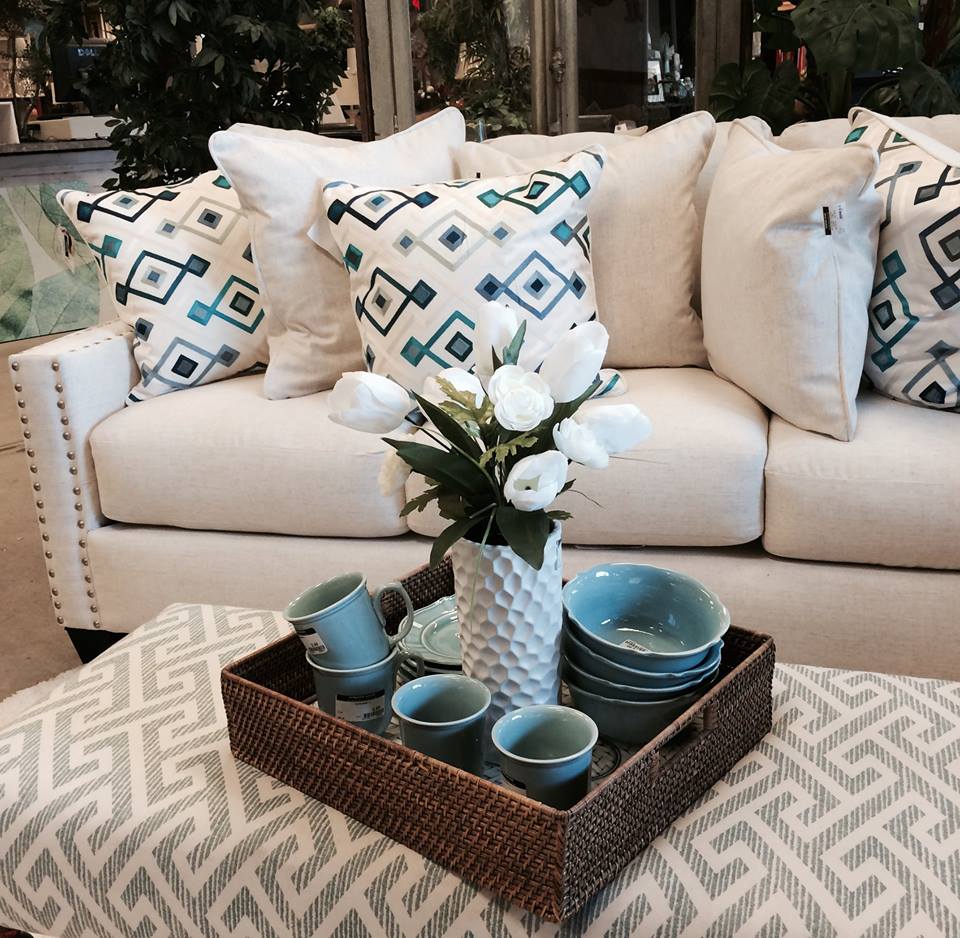 Resale: Purchasing items that have been previously used keeps them out of the landfill and conserves resources that would have gone into making new items.
Miscellaneous: Check out these different ways to go green.