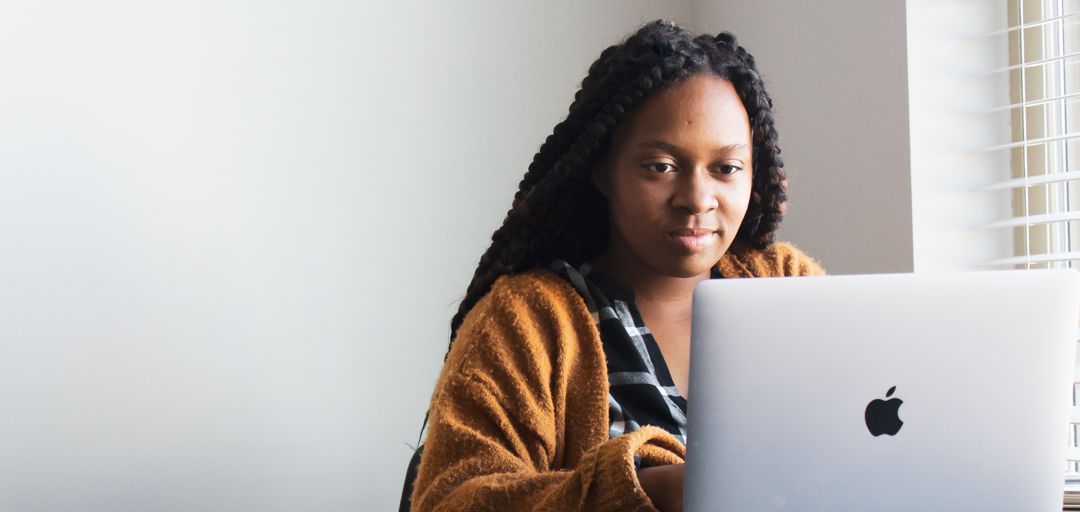 Many find living a sustainable lifestyle challenging at best. When you are also actively parenting small children, it can truly seem impossible. Honestly – think about the choices and actions that go into everyday life when you are keeping the health of the planet high on your priority list. Shopping locally, limiting your transportation to low emissions forms of transit, not using plastic, staying on top of what chemicals are in your body products, growing your own food, researching where you are investing your money and the list goes on! Now….put caring for the physical, emotional, spiritual and mental well-being of a little human or many little humans on that list and BAM – that is what "seems impossible" looks like. Yet – it is absolutely POSSIBLE, and we are here today to share with you some of our favorite mommy bloggers that are true experts in living life in a way that cares for the planet, their families and themselves.
Hello! My name is Laura. Welcome to REDUCE, REUSE, RENEW! I'm a self-described anxious eco-minimalist mom, and I know I'm not alone. Reduce, Reuse, Renew is a lifestyle blog that aims to meet you where you're at in terms of minimalist and low waste lifestyle. I help women navigate the roadblocks that can come up along the way. If you've every felt overwhelmed, guilty, alone or not sure where to go next within the eco-minimalist lifestyle, you're in the right place! I've been living a sustainable lifestyle for as long as I can remember, and incorporated minimalism almost six years ago. I've decluttered over 160 large boxes of stuff and given away/sold countless more. My family and I also reduced our weekly waste by 35-45 pounds. Learn more about Laura here @reducereuserenewblog
Hi, I'm Olivia. I'm passionate about ethical fashion, sustainable coffee, and #InspiringSimplicity for women who "have their hands full" and still have big dreams. I'm so glad you're here. This page is the long-haul. The full picture of why slow living, in all its nuance and forms, is so important to me. It goes back to the beginning of my self-discovery journey, which of course, is deeply steeped in motherhood. I hope you find yourself at home in some chapter of my story as I share its pages in this blog year after year. @thesimplyliv
Erin Rhoads is the person behind The Rogue Ginger, one of Australia's popular zero-waste blogs. Erin has been writing about her plastic free and zero waste journey since 2013. Through her pursuit to live plastic free and zero waste, Erin learnt to eat real food, discovered new skills, cut down her exposure to harmful chemicals, found joy in moments over things that simplified her life, while saving money. A sought-after speaker and community activist, Erin is on a mission to engage with individuals, business and government to redefine what is waste and how we can create less of it. @therogueginger
My name is Danielle and I am the creator and face behind the WonderMamas movement. I am a mother, a veteran, a world traveler, an animal activist, fashion activist, and advocate for Earth. I built this website and business 4 months postpartum with my twin sons while living in a foreign country with nothing but a computer and crappy mobile phone in hand. I was scared of the future, I was worried about my family on the other side of the world battling disease after disease with the Standard American Diet, and I just knew that I needed to act. And so, I did! While breast feeding my children around the clock and changing cloth diapers every 5 minutes (or so it seemed), I was able to get certified through AFPA as a Holistic Nutritionist, Nutrition and Wellness Consultant, and Health and Wellness Coach. I have also been a certified personal trainer for over 15 years and decided to use that as a fun addition to our membership programs (there is nothing more fun for me than to whip my client's butts into shape). I turned my passion for Veganism into a thriving business and have never looked back. It has been truly amazing, and I am honored that you are now a part of this wonderful community. @wondermamasrecipes
I'm Jennae Petersen, and I'm the chief blogger here at Green Your Decor. The site was borne of frustration and inspiration: Frustration in my attempts to find sustainable and eco-friendly products while decorating; and inspiration to do something to reduce my own carbon footprint and help style-conscious homeowners and decorators who don't want to sacrifice the planet for a great look. I'm admittedly no green giant. In fact, not so long ago I used to be pretty oblivious to all things concerning the environment. But you know what they say — once you know better, you must do better. I'm learning a lot as I go along and making steps toward a more sustainable lifestyle every day. @jennaepetersen
Hi there, welcome to my blog! My name is Zoë Morrison and I am the author of Eco Thrifty Living the blog and Eco Thrifty Living the book! In 2011 I wanted to quit my job and become a stay at home mum. I didn't know how I was going to afford it, but I was determined that spending less wasn't going to be at the expense of the environment or my families quality of life. I became passionate about learning ways to save money and the environment. I decided to document my experiences along the way and Eco Thrifty Living, the blog was born! In 2012 I walked away from my day job feeling confident that we could thrive on one salary instead of two and I haven't had a day job since! Instead I carried on being a stay at home mum and blogging about my passion. In 2019 I published my first book so that I could share my tips and tricks on how to save money and the environment in an easily accessible way to you my readers! I am a big believer that whatever your circumstances, if you have a dream however big or small, you should go for it. Find a way to make it real.  Don't be ashamed of it, don't hold back from it, don't be afraid of it. Do everything that you can to bring the you, that you were always meant to be into the world. I wish you every success towards achieving your dreams and goals and hope that this blog helps you along the way! @ecothrifty
My name is Silvia and I have been concerned about our family's environmental impact for years, but failed to do much about it. Although I have not always been the most environmentally conscious person, as I get older I am realizing the importance of education and making a difference! My partner, Mark, is also instrumental in helping me with this blog as we are working on making change together! We want our three kids to be left a world that is more beautiful than ever before – and it will take change to make that happen. So, this website will be a resource for anyone looking to jump on the bandwagon and do more good in the world!
Whether you are just starting down the road to greener living or have been doing it for years, you'll find a supportive and respectful community of like-minded souls here. We subscribe to the 'baby-step' approach, which is the path I've both taken. Making lifestyle changes can't happen overnight, but it can happen over time with support and encouragement. That's what we want to provide. As we navigate these environmental waters ourselves, we hope that our readers will see that if this busy mom can do it, so can you! @envior_mom
After much deliberation, I decided to create this site to share my knowledge and build a community of like-minded people who care about prevention and not sickness. Learning what to eat and what to avoid is very challenging in this busy times. But as cliché as it might sound, you are what you eat. And food can be medicine or poison. I can help you find solutions for your food-related conditions and recommend special diets, products, supplements, meal plans and the support to help you. We can solve the mystery together.  @drkarenslee
Welcome! I'm Rachel, the activist formerly known as Mommy Greenest, and I created this blog in 2008 as a resource for healthier living with less judgment. Because you shouldn't have to be a scientist to make better choices, right? I'm a former journalist and co-founder of the sustainable beauty and fashion site EcoStiletto, which inspired The Big List of Things That Suck; I also published The Mommy Greenest Guide to Pregnancy, Birth & Beyond. I was the Executive Director of the nonprofits The 5 Gyres Institute and Healthy Child Healthy World and appeared as a sustainable lifestyle expert on "The TODAY Show" and "CNN Headline News," among others. Oh, and have you checked out my TEDx talks: Trash is Ruining Recycling and Can One Straw Change The World? Today, I'm a mother of three, and the founder of Lincoln Sarnoff Consulting. Let's keep in touch! @rachellincolnsarnoff
Hi, I'm Lexi. I dreamed about becoming a work at home Mom for 10 years. Today, at last, I am living my dream. I have 3 children ages 7, 13, and 19. To me, natural parenting is: A style of parenting that recognizes, respects and nurtures the natural development of children. It is a parenting approach that reaffirms every mother's and father's natural abilities to protect and ensure the survival of their young. It is a lifestyle that is eco-friendly and preserves the environment for future generations. This is why I was thrilled to put up Naturalmomsblog.com. It contains articles about natural parenting, tips and information for natural mothers (and fathers) and others who are seeking a more natural lifestyle. I began this blog to stimulate a deeper interest and discussion on natural parenting and eco-friendly living. I also hope that this blog will relate natural parenting concerns to current issues. A little more about me: Before I became a work at home Mom, I worked in UNICEF for 14 years. I am a freelance writer and certified childbirth educator. For two years, I wrote a monthly advice column about work-life balance in Good Housekeeping Philippines. I have also worked in children's television and public information. I have a bachelor's degree in communication.  @lexirodrigo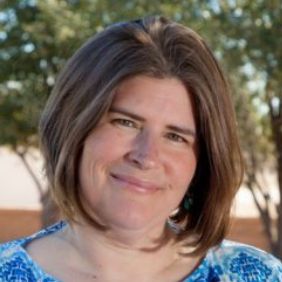 Kelly King is a woman taking small steps toward a healthier happier life and planet, all the while caring for her two children, husband, cat and Mrs. Green's World.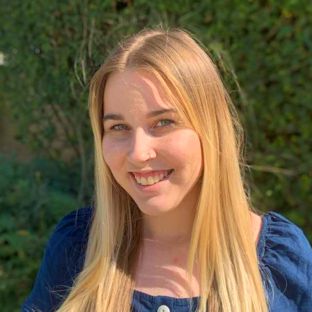 Makynna Keefe is a Senior at the University of Arizona interning for Mrs. Green's World. Growing up in Orange County, Makynna's desire to help the climate was instilled in her through monthly recycling trips, donating clothes rather than tossing them, and beach clean-ups. After leaving home, Makynna researched ways to live sustainably while living on her own. Now Makynna is a research assistant for Mrs. Green's second book. Makynna's goal is to keep learning, as well as spreading awareness on how we can all take simple steps to live sustainably.