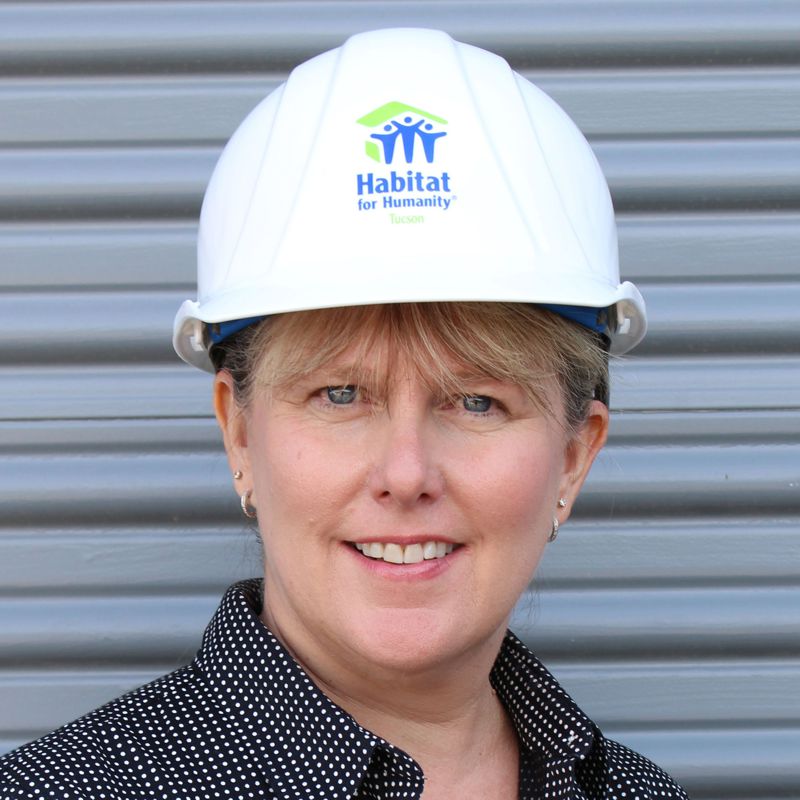 On World Habitat Day, Habitat for Humanity joins the United Nations and organizations around the world in raising awareness and in educating and mobilizing individuals and communities to take action on the current global housing crisis. This is a day that is dedicated to helping people build adequate shelter for themselves and their families and an opportunity to engage in global efforts to build a better world – one home at a time. But have you ever wondered how World Habitat Day started and what exactly happens on this day of action? T. will join us to discuss the origins of World Habitat Day and why it's so important. How big of an event here? In Tucson more than 300 volunteers representing over 35 corporations, faith communities, and organizations will come together to raise the walls on 6 new homes with 6 hardworking Tucson families. T will also share with us the highlights of the event and how her community came together to build a stronger Southern Arizona. This show made possible due to the generous support of Habitat for Humanity Tucson.
INSIGHTS
For 38 years, Habitat for Humanity Tucson has been working towards ending the cycle of poverty by giving people a hand-up…not a hand-out.
World Habitat Day is the United Nation's annual day recognizing the importance of shelter.
There are a number of factors at play with how funds are raised and used internationally – T. shares insights in this podcast.
We are seeing the intense need for shelter around the world – especially now with the natural disasters that are happening. The need for a proactive approach to climate change (and fulfilling the need for shelter) is more so than ever.
What is the comparative need in Tucson, as compared to the global need for shelter? T. responds to this question in this podcast – it is a big question!
How is Habitat for Humanity handling the increased costs for building supplies, as a result of the natural disasters that are causing supply/demand to increase? T. gives us really important points to consider and how to assess non-profit admin costs across the board.
Habitat for Humanity builds homes, communities and hope. There is a place for everyone to volunteer – get involved with Habitat today!
GET INFORMED!
Learn more about what Habitat Tucson is all about by visiting their website
GET ACTIVE!