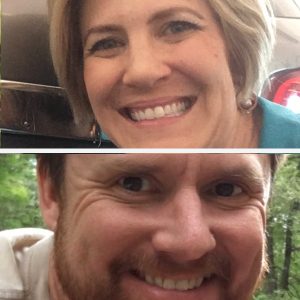 It is my firm belief that any consciously living person residing in the Arizona southwest must have some concerns, or at least questions, about the reality of our water situation in the not-too-distant future. It is also my firm belief that the team of bright, caring, committee people addressing the Southwest's water reality are up to the challenge. Join me to learn about their efforts including what kinds of conservation programs are they offering; where does the funding come from and what does the future of conservation look like in Tucson, Arizona? Get ready for some good, solid, reliable answers from two people helping to lead the water conservation charge. The show made possible due to the generous support of Tucson Water.
SUPPORT THE CREATION OF PODCASTS LIKE THIS ONE: BECOME A MEMBER TODAY!  
INSIGHTS
The job of bringing safe, reliable water to the residents of Tucson, Arizona is huge in scope – this podcast introduces the work that Tucson Water does and how vital they are to keeping our community sustainable.
How is Tucson Water working with water? How are they providing incentives to Tucson residents to capture rainwater? Learn more on this podcast!
Tucson Water launched a limited income program to remove the barriers to rainwater harvesting in our community. This is a new program and very exciting – looking forward to an amazing future ahead for this program and the community partners they are working with to bring it to life.
What are the numbers around the positive impact that Tucson Water is making for Tucson? Do you want to have guilt free flushing in your home? We can tell you how – join us for this show!
About 75% of Tucson water usage and about 90% of customers are residential – the remaining quarter of water use goes to commercial and industrial customers. You can make a difference – it is not the big agriculture using the water in Tucson. Residential customers are key to water conservation in the southern Arizona desert!
Did you know that there is a law in Tucson that you can't just let water run off your property and into the street? Report water issues with the APP: See Click Fix
Because the Tucson community cares so much about water, and Tucson Water has done so much work over the last 3 decades – we are in a great position for the future. We are engaged, educated and have made water a value in our culture – where we can go with the foundation we have built is endless.
The benefits of water conservation reach beyond having water for tomorrow – Candice provides us with insight into how conserving water provides positive returns beyond the faucet. Great news to share – join us for this show!
What are the biggest indoor water users in our homes? How about on the residential side? See if your answer is correct – listen to find out!
Having a greater awareness and a broader understanding of water issues in our community provides all of us with the opportunity to know better and do better.
 GET INFORMED!
Learn more about the conservation programs that Candice and James cover in this podcast here
GET ACTIVE!
Get involved with Tucson Water's community programs! Learn more here
Are you an educator? Want resources for your classroom? Check out all that Tucson Water has to offer here
Facebook user? Tucson Water produces awesome videos that are informative and fun. Check them out today!
Music used in this podcast is copyrighted and licensed through Turtle Island Records/Libby Roderick Music