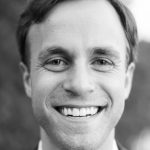 Waste Management is the largest environmental solutions provider in North America, serving more than 21 million municipal, commercial and industrial customers in the U.S. and Canada. Big job! And the good news is that they are on the cutting edge in developing waste solutions for a changing world. They don't limit their services to disposal and recycling. They offer personal counseling to help customers achieve their green goals, including zero waste. It gets better. Waste Management is also North America's largest residential recycler and a renewable energy provider. They recover the naturally occurring gas inside landfills to generate electricity, called landfill-gas-to-energy. Not enough? Read on…Waste Management's fleet of natural gas trucks is the largest heavy-duty truck fleet of its kind in North America. Join me as Lee Spivak takes us on a journey of exploring how a company this large thinks and lives green to further both economic and environmental sustainability for all. He will specifically share how The Waste Management Phoenix Open showcases environmental best practices and innovation in sustainable sport. It truly is the Greenest Show on Grass. We won't waste your time! This show made possible due to the generous support of Tank's Green Stuff.
SUPPORT THE CREATION OF PODCASTS LIKE THIS ONE: BECOME A MEMBER TODAY!  
INSIGHTS
With over 40,000 employees and services spanning across the United States, Waste Management is a huge service operation.
Lee has been interested in traveling internationally since a young age. That love for travel took him on a path that led him to Waste Management.
When you have a company, like Waste Management, intentionally focused on environmental impact and doing everything they can to take care of the planet – the green needle moves forward in important ways.
Lee's work is with Sustainability Services at Waste Management as their in-house consulting division – he focuses on a number of amazing projects and shares his work on this podcast.
What does it mean to be a zero waste event? Listen to Lee share success stories on this show!
What are the two biggest challenges that Lee and his team face when working with an event that is striving to be zero-waste? You might be surprised! Check out this podcast to hear more.
Lee will take us on quite the journey as we explore the Phoenix Open and what it really takes to make that event truly zero waste – 100% waste free.
The Phoenix Open is an opportunity to showcase what is truly possible, in terms of managing waste, and the education of a tremendous number of people about the issues facing our planet and what steps we all need to take to preserve our home.
Lee dives into water management and conservation at the Phoenix Open – great information and important work shared on this podcast. The impact and reach of this water program is beyond impressive!
The two biggest challenges that Lee and his team faces to achieve continued success moving events to zero waste – how can this be replicated and how do we shift culture around event planning to include sustainability?
GET INFORMED!
GET ACTIVE!
Music used in this podcast is copyrighted and licensed through Turtle Island Records/Libby Roderick Music