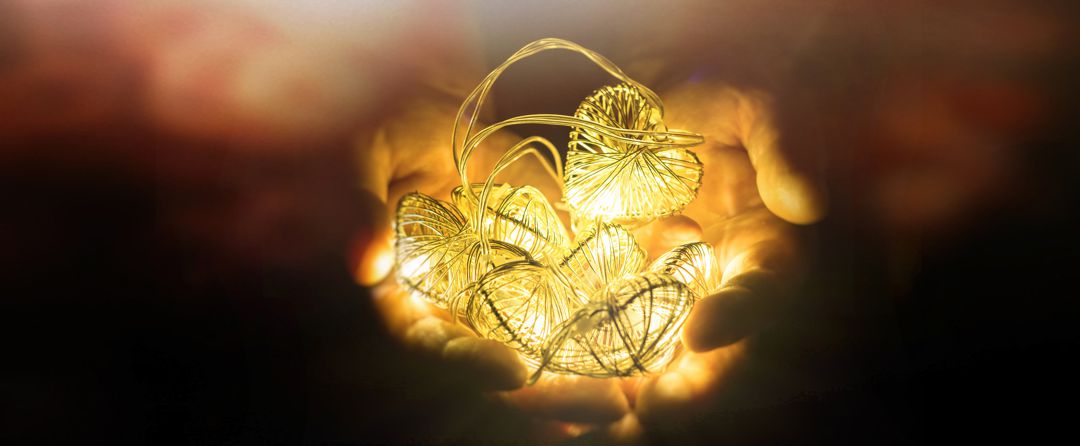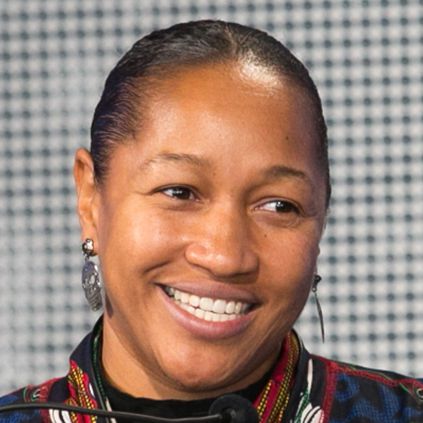 Impact Earth: Spirituality, Episode 2 What does it look like when we approach inequality and the effects of war, natural disasters and political and economic injustice through the lens of love? Our consumption is causing the collapse of our planet and threatening the survival of future generations – this is the time we need to call on love. Reverend Mariama White-Hammond is leading the vision of creating a diverse community of people who live out God's calling to transform ourselves and the world. Discover how the work she and her congregation are doing to not only address the immediate needs of the community but are working for systemic change that moves the world toward peace and justice.
Get More Mrs. Green's World:
Sign up for our newsletter: https://bit.ly/mgwnews-signup
Power the Movement on Patreon: https://bit.ly/2DvKnxT
Be Social with Us:
Facebook: https://bit.ly/2KWLIOH
Twitter: https://bit.ly/3fldZfK
Instagram: https://bit.ly/3fmHIVo
LinkedIn: https://bit.ly/2EMtCz3
SUPPORT THE CREATION OF PODCASTS LIKE THIS ONE: BECOME A MEMBER TODAY! 
INSIGHTS
More about Reverend Mariama White-Hammond: Mariama White-Hammond is an advocate for ecological & social justice, youth engagement, and Spirit-filled organizing. Rev. Mariama is the founding pastor of New Roots AME Church in Dorchester. New Roots is a multi-racial, multi-class community that is innovating new ways of being a church. Rev. Mariama is active in secular and interfaith justice efforts. In particular, she uses an intersectional lens in her ecological work, challenging folks to see the connections between immigration and climate change or the relationship between energy policy and economic justice. She is a fellow with the Green Justice Coalition which brings together 8 social/environmental justice groups from around Massachusetts. She speaks throughout the country and was the MC for both the 2017 Boston Women's March and Boston People's Climate Mobilization. As the former director of Project HIP-HOP, she used the arts as a tool to raise awareness for social issues. Rev. Mariama has received numerous awards including the Barr Fellowship, the Celtics Heroes Among Us, The Roxbury Founders Day Award and the Boston NAACP Image award. She was selected as one of the Grist 50 Fixers for 2019 and Sojourners 11 Women Shaping the Church.
Humanity has a very long history of difficulty living together and awareness of our impact on the Earth – for Reverend Mariama, the root of our problems is that we have never learned to live in right relationship. We are in a moment when that balance has to change – the fundamental solutions have to address our root problem.
The pain we are seeing in the United States right now is that we are asking each other to look at our dark, problematic history and acknowledge it. If we are not honest about where we were and where we are now, what are the consequences of that? Reverend Mariama provides powerful insights on this podcast – join us.
Discover the connection between immigration and climate change on this podcast.
How do we inspire others to create change in their lives that benefits humanity and the planet? Reverend Mariama outlines clear action steps that we all can take to find common ground and empower change.
If you are not able to value your own species, how can you care for the world around you? How are you able to care for the water, air, land – the root of our problem is that we are not in a healthy, loving relationship with each other.
How do we cultivate within ourselves that something better is possible? Perhaps this is the beauty of this moment in time – the invitation that we can do better and it is time to lean into that moment.
 GET INFORMED!