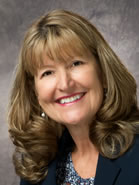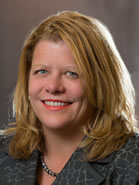 Please join us to hear about a myriad of exciting and important community partnerships and initiatives that are helping to improve the health of our community and make easy access possible. Nancy and Julia will share with us about HealthOn, a cutting edge health care facility with features I never thought possible – like e-visits. Learn about TMC's premier women's health center that is designed to provide advanced women's services all in one convenient location, from gynecology to obstetrics and oncology. AND great news about the TMC Rincon Health Campus in an area in our community where there is a great need for health services. Last but certainly not least, we will hear about TMC's very successful James Beard Award Winning Chef, Janos Wilder, and his collaboration with TMC that is all about healthy eating painting a vision for health and wellness in our robust and ever growing downtown Tucson.  Talk about action packed good info! This show made possible due to the generous support of Tucson Medical Center.
SHOW NOTES
INSIGHTS
The Tucson community rises together! The vision of TMC is to make healthcare accessible to everyone and a partnership between TMC and El Rio is an innovative approach to improving healthcare for the community.
El Rio and TMC are collaborating to establish a multi-specialty health center called HealthOn Broadway. The new center will have a very modern look and residential feel with the goal to make people feel comfortable and welcome.
This new HealthOn Broadway facility will take advantage of technology, offering established patients appointments by mobile phone or desktop computer and things such as self check-in and tools to take their own vital signs.
They'll offer established patients the ability to have 'e-visits' with their health coaches just by downloading their app, which can help some patients overcome barriers such as transportation to a health clinic, time, and cost.
El Rio and TMC are partnering with Chef Janos and The Carriage House – furthering their health and wellness initiative by promoting healthy living, healthy eating, and the enjoyment of cooking – yummy!
Even if patients are uninsured, community health centers like TMC and El Rio have programs for treatment.
The new beautiful art filled Women's Center is open at TMC. Focusing women's services in one area lifts the environment and has an important healing effect. TMC for Women recognizes that patients feel less uncomfortable and stressed in a waiting and recovery area where other patients are expecting similar services and procedures.
Rincon Health Campus is a new multi-specialty medical clinic serving the southeast region. It will feature providers who can treat adults and pediatric patients as well as an Infusion Center, Imaging Center, and specialty rotations (OB/GYN, orthopedics, dermatology, cardiology, and physical therapy etc).  It's located at 10350 E. Drexel at South Houghton Road.
TMC is truly creating a sustainable, holistic and innovative approach to healthcare!
GET INFORMED!
GET ACTIVE!