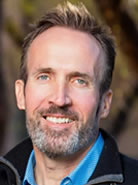 The mission of TMC is to deliver caring, personalized, quality healthcare to patients and their families in an environment that is supportive, education-focused and compassionate. And they deliver on that promise every day in every way possible. Join us to learn about the benefits of a community hospital – to our health and to our community. And does TMC actively work to make our community healthier? What kind of wellness outreach are they committed to and what has been the community response? How do you even go about making an entire community healthier? Innovation, creativity, and caring – hear about how TMC does it all. This show made possible due to the generous support of Tucson Medical Center.
INSIGHTS
Tucson Medical Center (TMC) is on a mission to provide excellent healthcare to our community.
TMC supports the southern Arizona community in many ways – including sponsoring 750 events every year.
Why is it important to support community-owned hospitals? Local First Arizona helps us all understand the importance of keeping our community owned/locally owned businesses running. Tim shares with us the benefits of being locally owned and what it means for TMC to care for our community.
Did you know that 12 to 13 THOUSAND people go through The CORE every year? It is an innovative health/wellness and resource center…the first of it's kind in the country. 60 events a month are offered (from 8 events the first month it was open 3 years ago) – most of them are free or cost no more than $5 to participate.
Key message of this podcast: why community matters. Tim shares great insight into community partnerships that TMC has fostered – Janos Wilder, Meet Me at Maynards and El Rio with HealthOn
GET INFORMED!
GET ACTIVE!