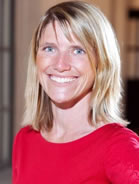 Have you ever heard of a health coach? I admit I have not.  But I know and trust that if Tucson Medical Center supports health coaching, it has to be a good thing for all concerned. This show will showcase, once again, TMC's commitment to utilizing employee wellness to help with employee engagement and retention. Join us to learn about health coaching and about why Molly Griffis' experience as a registered nurse and Stroke Program Coordinator at TMC, influenced her to decision to move in that direction. Molly will also share with us how Health Coaching fits in the overall model of wellness embraced by TMC. This show made possible due to the generous support of Tucson Medical Center.
SHOW NOTES:
INSIGHTS
Tucson Medical Center (TMC) values the optimal health and wellness of the community within the walls of the hospital and beyond. Offering Healthy Coaching is one way they're showing their commitment to the overall health of all the people of Southern Arizona.
TMC offers a robust wellness model with supportive staff on and off the hospital campus. They offer nutritional and fitness assessment for staff and healthy food choices at the hospital. They also created the Optimal Results gym at TMC and Optimal Results gym at El Dorado. They created these incredibly convenient spaces for staff and community members to engage in regular physical activity.
Molly works at their health and wellness center, The Core at La Encantada, as a Health Coach. The Core is a fantastic space offering wonderful fitness classes, Yoga, Zumba, Tai Chi as well as other special educational events! Molly provides mini assessments for people including blood pressure, pulse, height, weight, BMI, and body fat percentage composition in addition to 1:1 health coaching and occasional health presentations.
Trained Health Coaches are advisors who help people create health goals, and support people to achieve success in making sustainable healthy lifestyle choices. Certified Health Coaches are often trained Registered Dietitians, Fitness Instructors, Nurses, or other health providers that are passionate about health and wellness.
Holistic Health Coaches (like Molly) look at the whole picture and support individuals to achieve his or her wellness goals by helping people attain their personal mind-body-spirit balance. Molly practices a holistic approach to health and wellness – this means that she looks at how all areas of your life are connected. Molly explores all the possible variables that impact your health. Does stress at your job or in your relationship(s) cause you to overeat or eat mostly processed fried food? Does lack of sleep or low energy prevent you from exercising? What we eat, and how often we move is certainly important to our health, but not the whole picture. Molly works together with the client and tries to understand the "why" and "what" that impacts the whole picture.
The "Health Coaching" Molly does is very much Lifestyle Medicine coaching. Not to be confused with Life Coaching. The central word is Lifestyle. Molly is very passionate about prevention and the power of Lifestyle choices! Many illnesses and hospitalizations can be prevented through managing our personal risks for the major diseases like heart disease, stroke, and cancer.
Stroke, Heart attack and Cardiovascular disease may be prevented 80% of the time through healthy lifestyle choices. Isn't that exciting! 80% preventable!! Lifestyle is the key for prevention – you want to lower your risks!
Health and wellness is really an ongoing journey that relies on making consistent healthy lifestyle choices.
THINGS TO REMEMBER:
Numbers that Molly encourages people to know and manage through healthy lifestyle include:
Keep a healthy weight and try to maintain your BMI less than 25 kg/m2.
Manage total cholesterol less than 200 mg/dL and LDL less than 100 mg/dL.
Aim to keep HDL, the healthy cholesterol high and greater than 40 mg/dL.
Control sugar and keep fasting glucose less than 100 mg/dL.
Aim to attain the normal hemoglobin A1c test between 4%-5.6%.
Manage Blood pressure less than 120/80 mm Hg.
Creating clear intentions and specific health goals is key in Health Coaching! Eat more green vegetables is sound advice, and Health Coaches take it a step further to help clients create S.M.A.R.T goals to make this more practical and sustainable for the long term:
S SPECIFIC
M MEASURABLE
A ACHIEVABLE
R RELEVANT
T TIME-BOUND
12 wellness tips to prevent stress, excess, inflammation and illness:
Let food be thy medicine! Eat a RAINBOW of real whole foods including green leafy vegetables, cruciferous vegetables, fruits especially berries, whole grains, nuts, seeds, and legumes. On the other hand, reduce your consumption of conventionally raised animal meat and dairy products, commercial baked goods, fried foods, highly salted foods, and white sugar.
Drink more water and less sugar laden beverages, soda, caffeine, and alcohol.
Just keep moving! Participate in regular physical activity that you enjoy.
Get consistent quality and quantity of sleep.
Plan and prioritize. At the beginning of the day create a list of things you need to do, set reasonable priorities, ask for help when necessary, and if possible say "NO" to tasks that will overwhelm you.
Take time to slow down, and find your personal peace and calm. Lessen your stress by turning off large and small gadgets (TVs, Computers, Phones, etc..).
Just Breathe! Focus on your breath, and find your personal calm & relaxation through Meditation, Prayer, Music, Art, Journaling, Cooking, Gardening, Reading a good book, Yoga, or Tai Chi.
Nature. Go outside, enjoy a healthy dose of sunshine, savor the fresh air, and touch the Earth.
Dogs, Cats, and Children =3 of the BEST stress reducers, connect with them as often as possible.
Channel your inner child. Smile, Laugh, Sing, Dance, & Play more.
LOVE! Love yourself and others. Take time to connect with positive relationships on a daily basis. Share your achievements as well as your disappointments with your good family/friend. Minimize time spent with negative individuals.
Try stress reducing essential oils such as: Lavender, Ylang Ylang, Frankincense, Clary Sage, Bergamot, Lemon, Grapefruit, Tangerine, Peppermint, Rose, Aroma Life, Patchouli, Sandalwood, Roman Chamomile, Valor, Spruce, Palo Santo, Cedarwood, Geranium
GET INFORMED! 
Check out The Core Health and Wellness Center and TMC website
Like The Core at La Encantada and TMC on Facebook
Follow TMC on Twitter
GET ACTIVE! 
Make an appointment to see Molly!