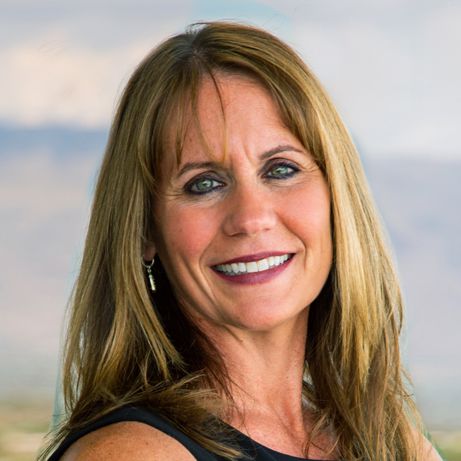 Impact Earth: Energy, Episode 4,  It is vital that existing structures within our communities have a place at the table and an active role in the process of building resilient communities. Primarily, utilities can help to build resilient, thriving communities through reliability, sustainability and community support. Susan Gray is a visionary leader driving an electric company's commitment to being a good corporate citizen in these specific areas, as well as supporting social justice and equity initiatives.
Get More Mrs. Green's World
Official Site: https://bit.ly/2SzvlMf
Sign up for our newsletter: https://bit.ly/mgwnews-signup
Power the Movement on Patreon: https://bit.ly/2DvKnxT
Be Social with Us:
Facebook: https://bit.ly/2KWLIOH
Twitter: https://bit.ly/3fldZfK
Instagram: https://bit.ly/3fmHIVo
LinkedIn: https://bit.ly/2EMtCz3
SUPPORT THE CREATION OF PODCASTS LIKE THIS ONE: BECOME A MEMBER TODAY!  
INSIGHTS
More about Susan Gray: Susan Gray is President and Chief Executive Officer of Tucson Electric Power, UniSource Energy Services and their parent company, UNS Energy Corporation, based in Tucson, Arizona. Susan is focused on promoting innovation and operational excellence during a time of dynamic change for UNS and the energy industry. She came to TEP as an engineering student in 1994 and advanced through several management positions in Transmission and Distribution Operations. She established herself as a collaborative, inclusive leader who inspires a culture of safety, recognition and transparency. Susan was named Vice President of Energy Delivery in 2015 and was promoted to Chief Operating Officer in 2019. She was named President in January 2020 and became CEO in January 2021.Through her work engaging employees in refreshing the company's vision and values, Susan has shaped a culture of continuous learning through a values-driven approach that's focused not just on what the company achieves, but how those achievements are accomplished. A strong believer that diverse perspectives lead to better solutions, Susan supports STEM education and programs that introduce girls to career opportunities in the craft trades. She is a founding member of Women in Energy, a company group that seeks to develop, mentor and inspire women in the energy industry. Susan leads the company's efforts to advance economic development in the communities we serve. She serves on the boards of the Southern Arizona Leadership Council, Sun Corridor and the University of Arizona's Eller College of Management and College of Engineering. She also serves on advisory boards for the Edison Electric Institute and Western Energy Institute, two electric industry trade organizations. Committed to community, Susan is a longtime member of the board of the Boys and Girls Clubs of Tucson, a charity that is close to her heart for its work to help break the cycle of poverty by providing children with a safe, nurturing and learning environment. Susan earned a bachelor's degree in electrical engineering and an MBA from the University of Arizona.  She enjoys spending time with her family, hiking and competing in triathlons.
Susan shares her personal journey and how she arrived into the position she currently holds – want to be inspired to pursue your dreams? Listen to this podcast and catch the spark!
What goes into building resilient communities? It is essential that utilities have a seat at the table – Susan shares how reliability, sustainability and community support are key to this process.
With the current heat happening and what is predicted for the southwest region of the United States, how does a utility company prepare to support the needs of their community? What about cyber attacks and the increasing pace of cyber threats/terror attacks? Great insights shared by Susan on this episode – join us to learn more.
Susan shares exciting news about the work that her company is doing in the field of renewable energy – whether you live in Tucson, Arizona or not, knowing what a large utility is doing and committed to continuing to develop is exciting!
The transportation sector is the single largest contributor to carbon emissions. What can utility companies do to make an impact on what is happening in that sector? Important information shared by Susan on this podcast.
 GET INFORMED!