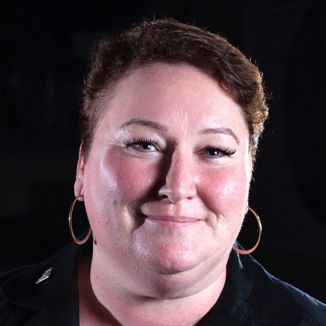 Impact Earth: Climate Reality, Episode 5, "To describe my mother would be to write about a hurricane in its perfect power. Or the climbing, falling colors of a rainbow." – Maya Angelou
Science Moms helps mothers who are concerned about their childrens' planet but aren't confident in their knowledge about climate change or how they can help. Together, climate scientists and moms work to demystify climate science and motivate urgent action to protect our children's futures. To solve the problem of climate change, it will take all of us and Science Moms knows that by joining forces and uniting mothers, we can give our children the safe and prosperous future they deserve.
Get More Mrs. Green's World
Sign up for our newsletter: https://bit.ly/mgwnews-signup
Power the Movement on Patreon: https://bit.ly/2DvKnxT
Be Social with Us:
Facebook: https://bit.ly/2KWLIOH
Twitter: https://bit.ly/3fldZfK
Instagram: https://bit.ly/3fmHIVo
LinkedIn: https://bit.ly/2EMtCz3
SUPPORT THE CREATION OF PODCASTS LIKE THIS ONE: BECOME A MEMBER TODAY!  
INSIGHTS
More about Dr. Joellen Russell: Joellen Russell is an oceanographer and climate scientist, a UA Professor in the Department of Geosciences, and the Thomas R. Brown Distinguished Chair of Integrative Science. Dr. Russell's research uses global climate and earth system models to simulate the climate and carbon cycle of the past, the present and the future, and develops observationally-based metrics to evaluate these simulations. Prof. Russell is the lead for the modeling theme of the Southern Ocean Carbon and Climate Observations and Modeling project (SOCCOM), and she currently serves as Chair of the NOAA Science Advisory Board's Climate Working Group.
What has happened in the United States since 2007 and how does it inspire the work of Dr. Russell and mothers around the world?
The markers of climate change that Dr. Russell and other climate scientists are seeing now are powerful – listen to this podcast to hear what we are seeing in current research and the specific impact we are having on our oceans.
Use your outside voice for our kids' future – Science Moms is a group of climate scientists and mothers concerned about their childrens' planet.
What is one thing mothers can do immediately? Shop thrift and promote hand me downs! Reducing our consumption is a key action we can all do to lessen our carbon footprint. What is the next step? TAKE ACTION with Science Moms!
"We are running out of the burning building of the past into the dark night of the future" – we are trying to use science to shine a light on the path. Be inspired and take action today – listen to this podcast.
 GET INFORMED!
 GET ACTIVE!