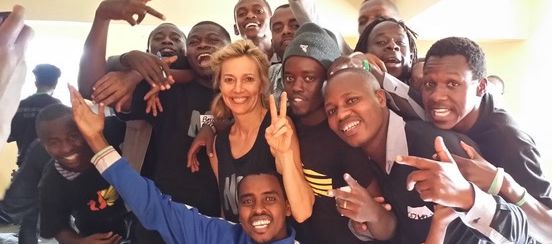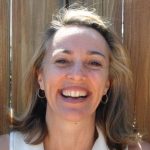 Globally, an estimated 35% of women experience some form of sexual violence in their lifetime. In Africa, that percentage increases to 45%. According to the UN Population Fund, almost 50% of all sexual assault victims are girls age 15 or younger. In the slums of Nairobi, where No Means No programming started, 1 in 4 girls are raped every year. No Means No Worldwide is a global rape prevention organization whose mission is to end sexual violence against women and children. They train instructors in high-risk environments to deliver their proven IMpower rape prevention curricula to boys and girls ages 10-20. Their impact? Wherever they teach, the incidence of rape drops by 50%. How do they do it? How do they teach the girls and engage the boys in their process? What is their "impact" footprint? As challenging as this show will be to many of us personally, we owe it to ourselves to listen and learn as this is all about hope and positive change. This show made possible by an anonymous Mrs. Green's World member.
SUPPORT THE CREATION OF PODCASTS LIKE THIS ONE: BECOME A MEMBER TODAY!  
INSIGHTS
This story begins with aid to orphans in Africa that were HIV positive. Lee's journey is dynamic and powerful – push play to hear her story and perhaps have your life changed for the better.
Lee's work began in a very personal place with a strong sense of purpose – be inspired to be the change you wish to see in the world.
The program, that No Means No brings to the communities it serves, is a combination of verbal and physical empowerment. Lee shares her insights into how they were able to work with cultural norms and shift thinking and behavior.
What is the important work that is being done with males in the communities where No Means No Worldwide is impacting – and why is it not about being a safety mechanism for females? Lee's message is vital and we all need to hear it and understand it. Great information shared on this podcast!
Learn about 11-year old Anna that lives in a slum in Nairobi – and her story of not only surviving but rising up…and the story of James, a child that saved a child.
Important insight: this work is about bringing out the skills in an individual, in a way that is safe for them, that allows them to create community that is safe, sustainable and truly healthy.
Do you want to create a positive change and serve a great need on the planet? You CAN and Lee is a shining example of what it means to begin and piece the work together, one step at a time.
What resistance did Lee and No Means No Worldwide experience as they began to grow their program?
No Means No Worldwide works in partnership with Ujamaa Africa to reduce the prevalence of rape and sexual assault in the slums of Nairobi, Kenya. Partnerships are essential and this is a vital one for the success of this program.
Lee's expertise on assessment is key to her program's ongoing success – she shares her insights on assessment on this show. How do you know that your program is working? This question must be asked before anything can move forward – including funding. You will want to hear how Lee answers this question!
The knowledge shared on this podcast about gender, culture, power, violence, sexual assault and harassment is tremendous. This is absolutely a do not miss podcast – join us today.
GET INFORMED!
Learn more about the work of No Means No Worldwide by visiting their website and joining them on Facebook and  Twitter
No Means No Worldwide has tremendous impact – see their impact highlights here
GET ACTIVE!
Support the work of No Means No Worldwide today – you are needed.
Watch the video about the Kenya Grandmothers that Lee mentions during this podcast.
Music used in this podcast is copyrighted and licensed through Turtle Island Records/Libby Roderick Music