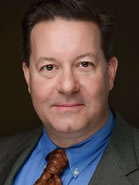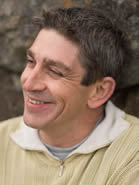 I have known Michael Tompkins for many years and he is always up to something good. You can count on it. This time "the good" is so good that we are dedicating an entire national podcast to the inaugural St.ART Street Art Festival held in St. Louis the last weekend in September. The purpose of the festival is to encourage hope, healing and positive dialogue through art. What a concept! Joining Michael will be Richard Blanco, who was selected by President Barack Obama in 2012 to serve as the fifth inaugural poet in U.S. history (joining the ranks of Robert Frost and Maya Angelou.) Richard will open and close the festival. From everything I've read, Richard is truly one of the most beloved and influential poets and storytellers writing today. I feel honored to have interviewed them.
INSIGHTS
LET'S TALK TRUTH. We have the ability to bridge the divide in our neighborhoods, communities, cities, regions, states, nation and world. Art can break through barriers by using its natural creative and transformative process.
ART is an acronym for street art and is a non-profit based in St. Louis. The mission is to open a dialogue around healing some of the socio-economic and racial divides in St. Louis. It was an idea that Michael birthed three years ago after meeting a number of street artists and is now coming to life.
We are approaching the 50th anniversary of the assassination of Martin Luther King Jr. and we, as an American society, have not come as far as we are capable of going when it comes to race relations in our country.
Street art reaches across economic structures and it is a way to communicate commonality and unity – it supports the community.
There are a number of reasons this event is manifesting itself in St. Louis – learn more about the city and why this event is essential at this time by listening to this podcast.
What is the role of poetry in terms of the history of street art? Richard Blanco, fifth inaugural poet in U.S history, takes us on a journey into that history in this podcast. He then builds the bridge to illustrate its importance to our experiences today.
Richard's definition of poetry….to find the extraordinary in the seemingly ordinary. A poem is simply a poet extending his hand saying "me too".
America is a question…a narrative….a work in progress. What America can do for a life is tremendous – when Richard was chosen as the poet for President Obama's inauguration, that selection shifted his life and that possibility exists for all of us living in America.
Michael shares a conversation he had with Deepak Chopra and the insights Deepak shared as the true essence of what community means.
Both Michael and Richard expand on their thoughts about the ways in which art can bridge the divides in our communities, and break barriers that we create for ourselves and others try to place in our way.
Is what we are doing enough? Mrs. Green shares her thoughts on what it means to take action today.
GET INFORMED!
GET ACTIVE!
Watch the videos featuring the artists participating in the 2017 St.ART festival
In St. Louis this weekend? Come to the festival!  Find the schedule and event details on the St.ART website