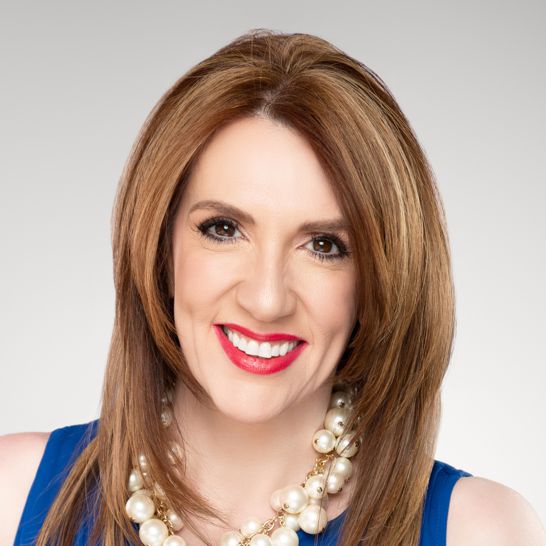 Down to Earth: Tucson, Episode 60,  YWCA Southern Arizona's mission is eliminating racism, empowering women, and promoting peace, justice, freedom, and dignity for all. At the helm is the organization's leader, Magdalena Verdugo, with a vision to build the YWCA into a premier one-stop location for bilingual integrated leadership, wellbeing, financial empowerment, workforce training and business development services in Southern Arizona. She is driven to create a space where diverse women can come together to network, collaborate, and receive the professional guidance necessary to carve life paths towards prosperity. Join us for this powerful episode and be inspired to reach in your life! This episode made possible by the generous support of Renee's
Get More Mrs. Green's World
Power the Movement on Patreon: https://bit.ly/2DvKnxT
Be Social with Us:
Facebook: https://bit.ly/2KWLIOH
Twitter: https://bit.ly/3fldZfK
Instagram: https://bit.ly/3fmHIVo
LinkedIn: https://bit.ly/2EMtCz3
SUPPORT THE CREATION OF PODCASTS LIKE THIS ONE: BECOME A MEMBER TODAY!  
INSIGHTS
More about Magdalena Verdugo: Magdalena Verdugo was named Chief Executive Officer for YWCA Southern Arizona in December 2019. As the first Latina leader in the illustrious 104-year history of the organization, she is proud to continue carrying out YWCA Southern Arizona's mission of eliminating racism, empowering women, and promoting peace, justice, freedom, and dignity for all. As the daughter of migrant farmworkers, the ideals of hard work and resilience were instilled in Magdalena from a young age. Her parents worked tirelessly in the California fields to ensure that her future would be brighter, that she would be prepared to overcome any of life's challenges, and that she would have access to all the opportunities they did not – or could not – receive. Through their sacrifices, Verdugo became the first in her family to graduate college, earning a bachelor's degree in Business Administration from The University of Arizona, a Master of Education in Educational Leadership from Northern Arizona University and Certificate in Nonprofit Executive Leadership from the ASU Lodestar Center for Philanthropy and Nonprofit Innovation. As CEO, Verdugo's vision is to build YWCA Southern Arizona into a premier one-stop location for bilingual integrated leadership, wellbeing, financial empowerment, workforce training and business development services in the region; a singular place where diverse women of all professions, incomes, races, ethnicities, sexual orientations, and experiences can come together to network, collaborate, and receive the professional guidance necessary to enable them to carve life paths away from adversity and towards prosperity. Magdalena comes to the YWCA after an extended and successful time as the Vice President of CPLC Community Schools, a division of the nonprofit Chicanos Por La Causa. Beyond her role as CEO, Verdugo is a strong community advocate for improved education, health and welfare outcomes and opportunities among all children and women in Southern Arizona. She is a former YWCA Women on the Move Award recipient, long time member of The University of Arizona Hispanic Community Advisory Council, member of the Child Family Resources and founding member of the Board of Salud y Cariño, a nonprofit helping young girls to take action and gain confidence through physical activity and healthy decision-making. Magdalena is a huge supporter and advocate of the arts and serves on the Arizona Public Media Community Advisory Board, The Arts Foundation of Southern/Tucson Arizona, and The Rialto Theatre Foundation. Magdalena previously served on the Board of Planned Parenthood of Arizona, the Arizona Minority Education Policy Analysis Center, and National Latino Children's Institute.
Magdalena was encouraged by other women to step into her current role as the CEO of the YWCA – be inspired by her personal story and join her in the visionary excitement of what is possible!
How did the YWCA shift when the pandemic hit? Discover what they learned from women invested in the YWCA and participating in the greater Tucson community.
We cannot rebuild our workforce, post pandemic, without rebuilding the women in our community. Moving women forward to attaining liveable and thriveable wages is key!
Magdalena shares important information on the great programs being developed and currently available at the YWCA – join us to get all the great details!
The YWCA is taking action on climate – they are taking action to be a leader in our community around climate action and climate justice.
 GET INFORMED!